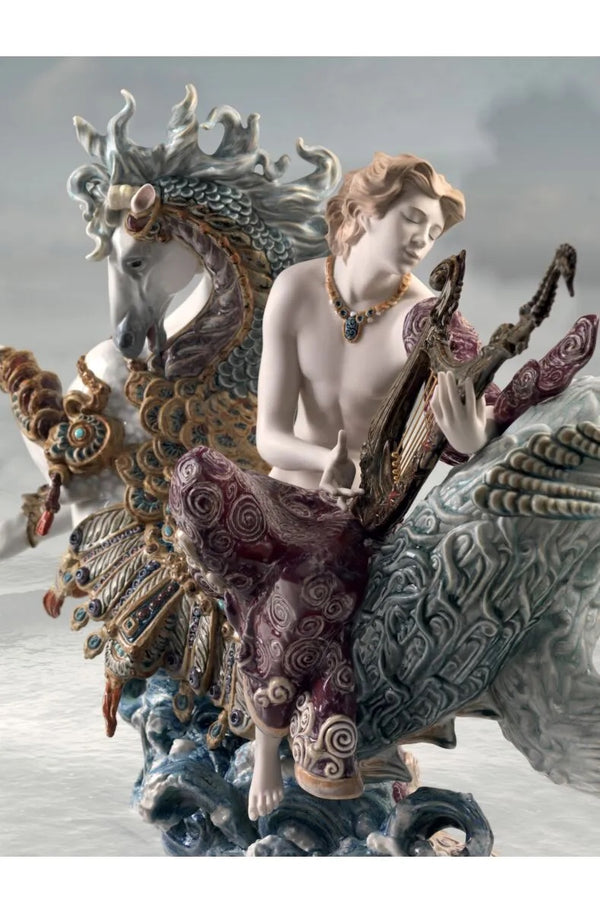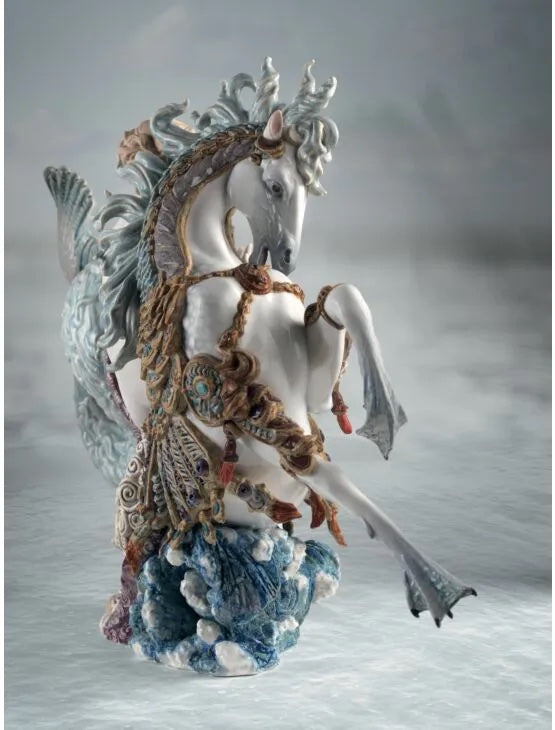 01001948
Sculptor: Francisco Polope
Year Issued: 2011
Finish: High Porcelain
Height (in): 24.50 / 62 cm
Width (in): 30.25 / 77 cm
Limited Edition 500
Base included.
Inspired by Greek mythology, this work is characterised by the serene beauty of Arion and the dynamic exuberance of the sea creature upon which he is riding: a beautiful example of counterpoint between sweetness and strength. Legend has it that the god Apollo created the constellation of the Dolphin in honour of Arion, who was saved from drowning by the creatures. The dolphin of the myth is here a fantastic sea horse, as recreated by the William-Adolphe Bouguereau painting, Arion on a Sea Horse. A High Porcelain limited edition full of dynamism and strength, with ornamentation dominated by the contrast between the whiteness of Arions skin and the rich colour scheme of the horse and its armour.