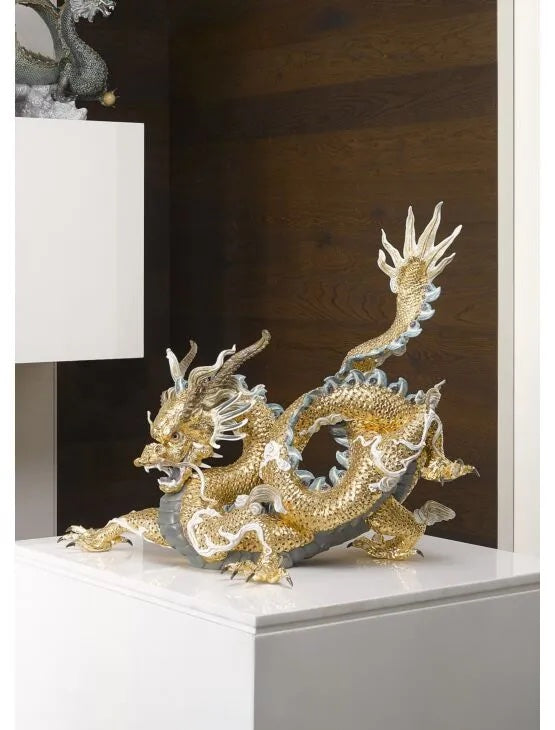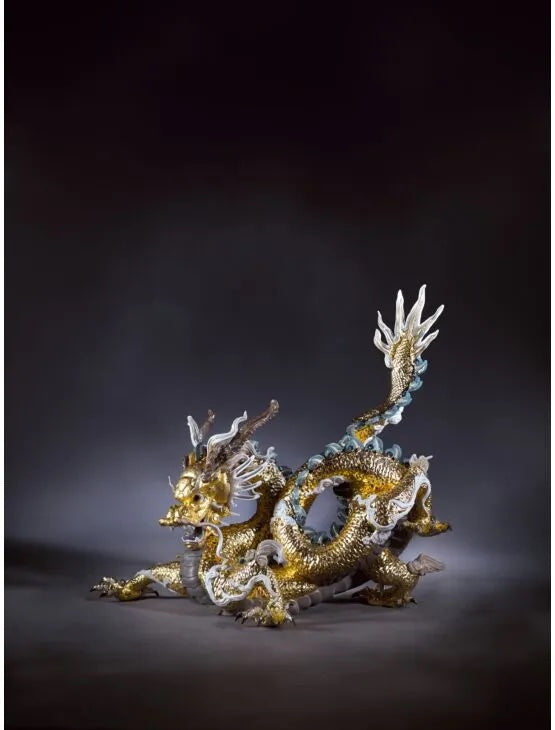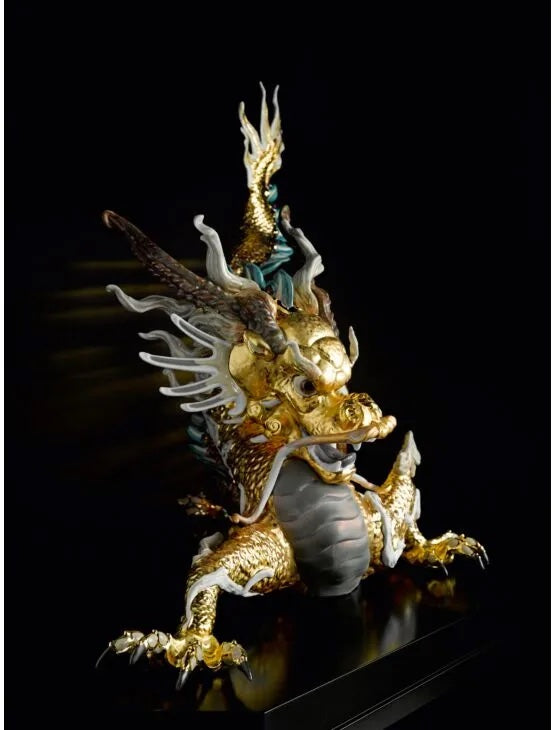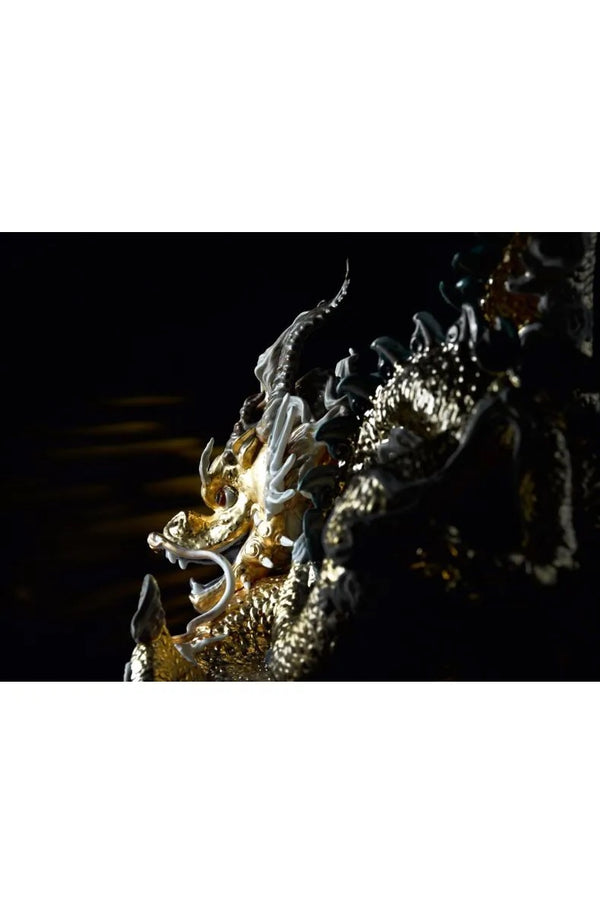 Great Dragon Limited Edition
Sculptor: Francisco Polope
Year Issued: 2014
Finish: High Porcelain
Height (in): 29.25 / 74 cm
Width (in): 27.50 / 70 cm
Limited Edition 300
Base included.
A symbol of power and prosperity in Eastern culture, this magical creature, the bearer of good luck, is the protagonist in this spectacular High Porcelain limited edition. The hundreds of scales covering its skin are individually hand painted with gold lustre, an extremely laborious technique requiring the expertise of the finest artists. The luminosity distinguishing its spectacular embellishment is attained by combining gloss and satin finishes, united by an iridescent metallic hue on the chest and a vivid turquoise hue on the crest. The complexity of the dragon´s shape and the tremendous number of tiny details make the process of its creation extremely difficult, from the modelling of the original sculpture through to its final firing in the kiln.