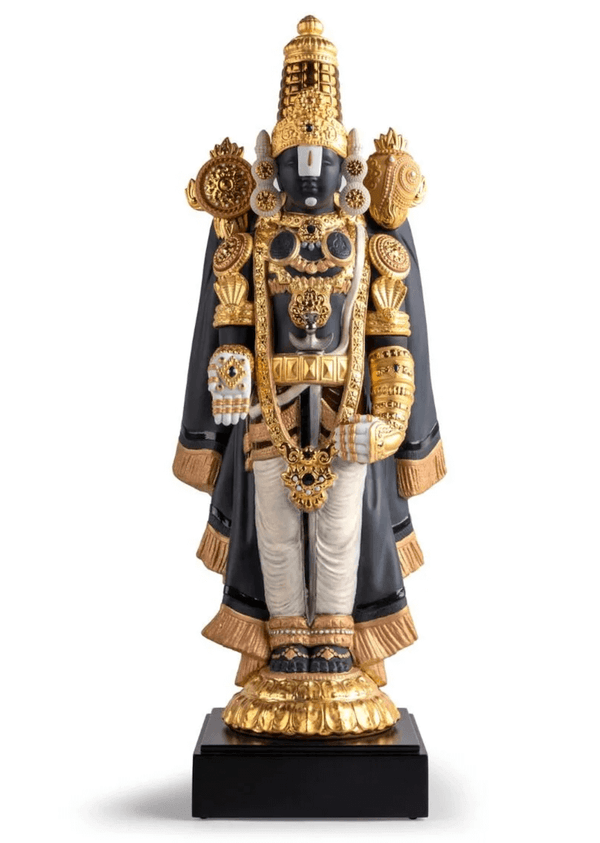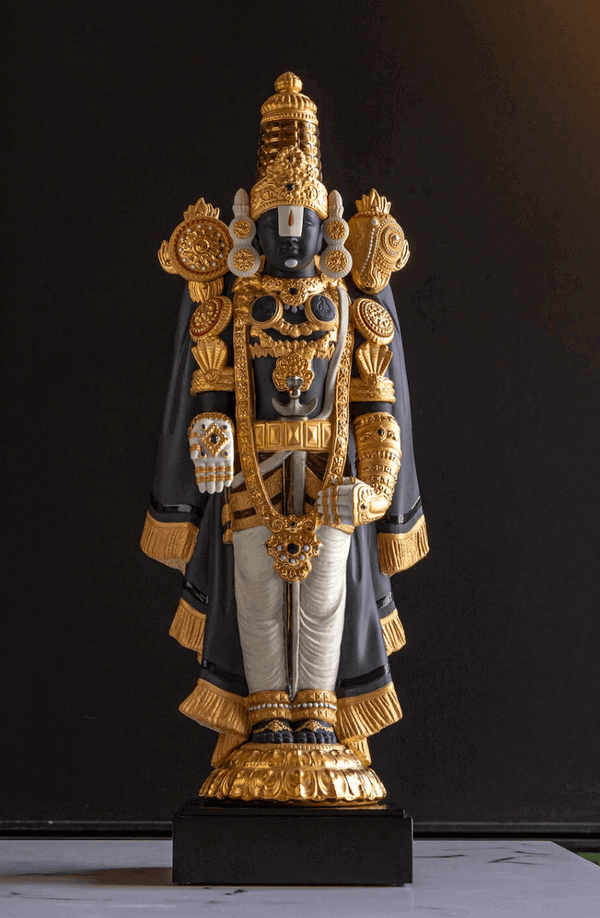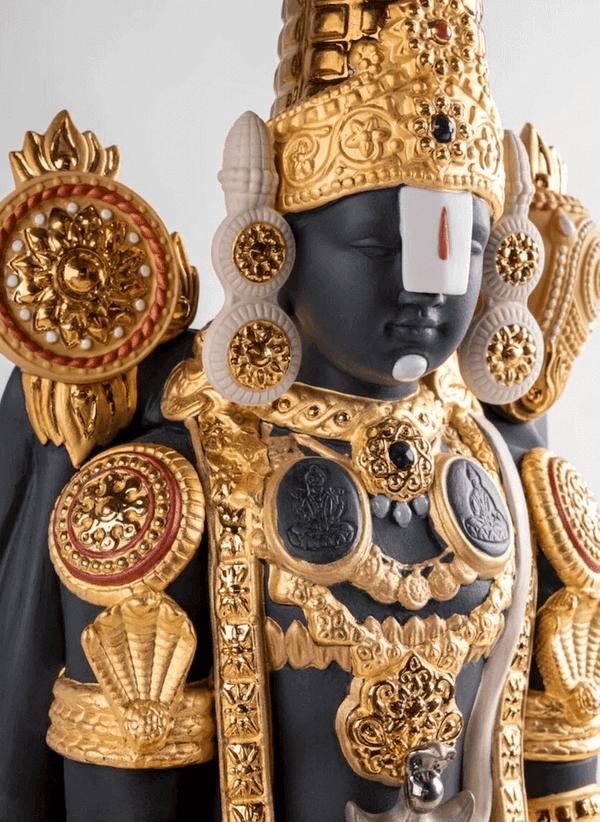 Lord Balaji Sculpture Limited Edition
Sculptor: Virginia Gonzalez
Year Issued: 2022
Finish: Matte & Gold Lustre
Height (in): 19.00 / 48 cm
Width (in): 8.25 / 21 cm
Limited Edition (2,700)
Base included.
"Lord Balaji, the god of miracles, is depicted once again by Lladró artists in a limited edition of 2700 units. Its majestic decoration with ocher and golden luster in glazed and matte finishes, and the spectacular ornamental wealth make this creation truly stunning. Lord Balaji, who grants people's wishes if they are asked for with a pure heart, is depicted is depicted in this matte porcelain creation with the serenity and wealth that characterize him. "