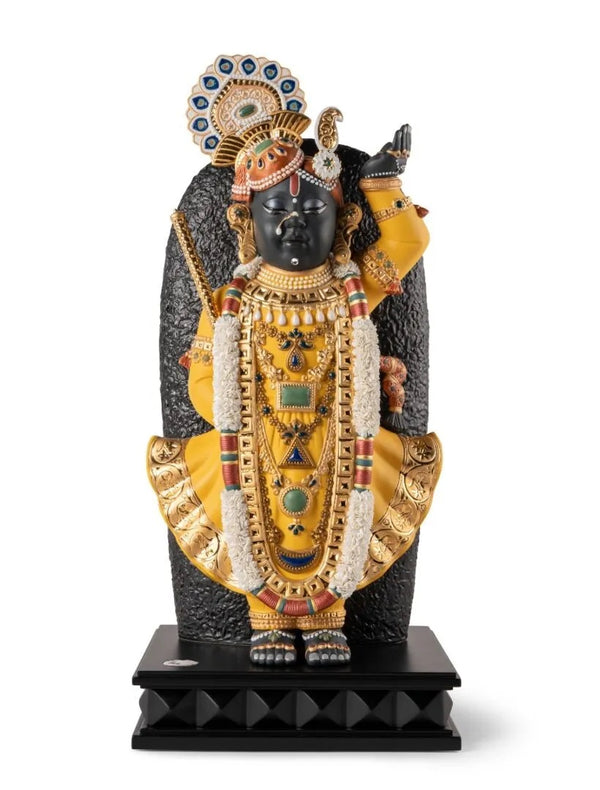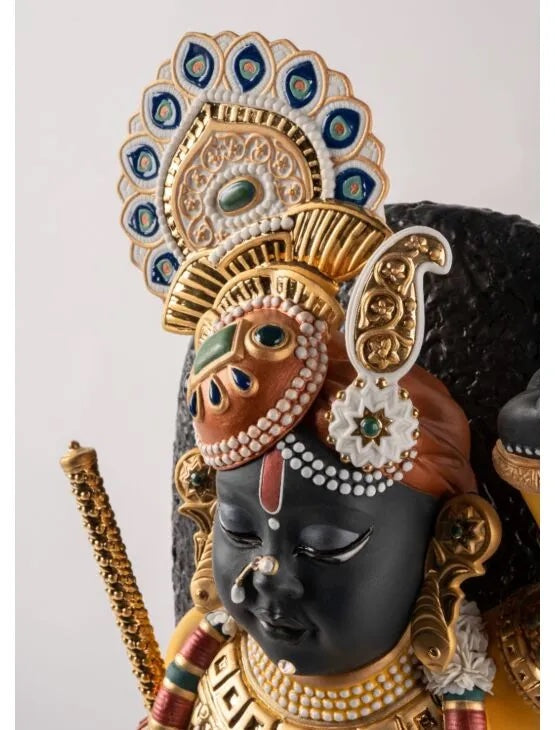 Lord Shrinathji Limited Edition
01002029
Sculptor: Virginia Gonzalez
Year Issued: 2022
Finish: Matte & Gloss & Gold & Platinum Lustre
Height (in): 25.59 / 65 cm
Width (in): 11.81 / 30 cm
Limited Edition (499)
Base is not included.
Shrinathji is a manifestation of Krishna, one of India's most venerated deities, incarnated in a seven-year-old boy. Shrinathji is a grace-filled divinity, the balanced abode of contradictions. He is a child, yet he supports the world. He is both pond and lotus, he is all things at once. Exquisitely faithful to traditional iconography, this majestic depiction in porcelain stands out for its sumptuous decoration and also for the dazzling ornamental wealth of a god who represents pure bliss. A wide range of finishes were using in making this impressive sculpture, including the combination of matte and glazed porcelain with enamels, and different coatings of golden luster and metallic tones.