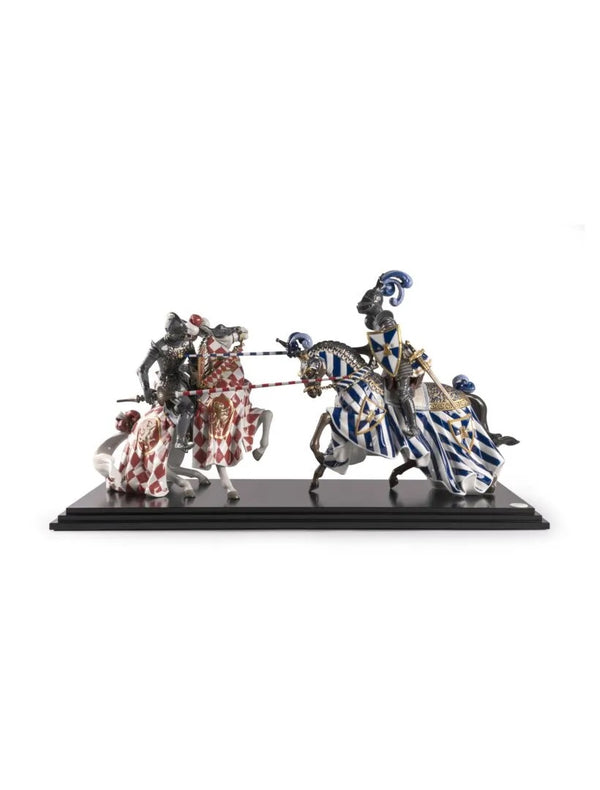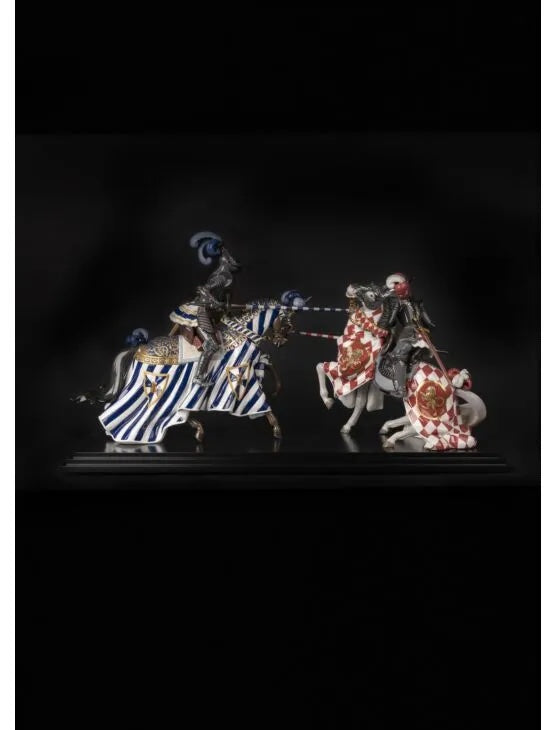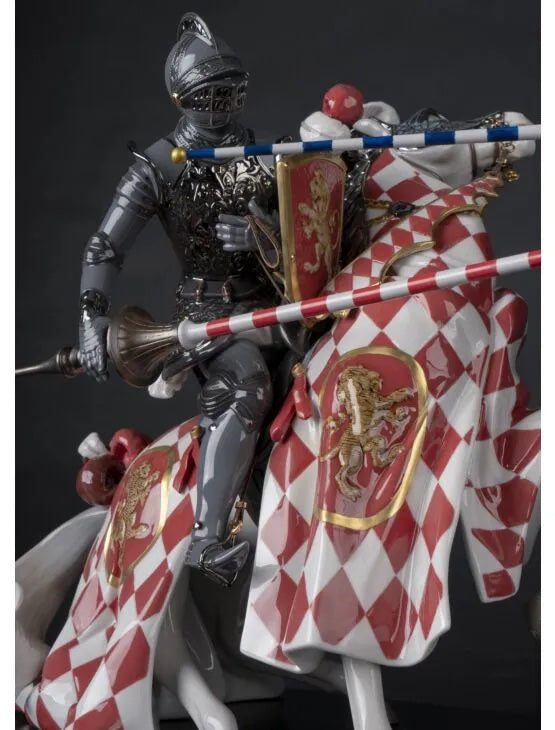 01002018
Sculptor: Francisco Polope
Year Issued: 2019
Finish: Glazed
Height (in): 23.25 / 59 cm
Width (in): 41.75 / 106 cm
Limited Edition 300
Base included.
The ornamental wealth of the heraldic emblems of knights and their sumptuous armor are reproduced in minute detail in this elegant piece of glazed porcelain, decorated with dark grey and golden luster, as well as polychrome wood and gold-plated brass elements. A piece that will delight lovers of history, literature and art. Handcrafted in Spain.