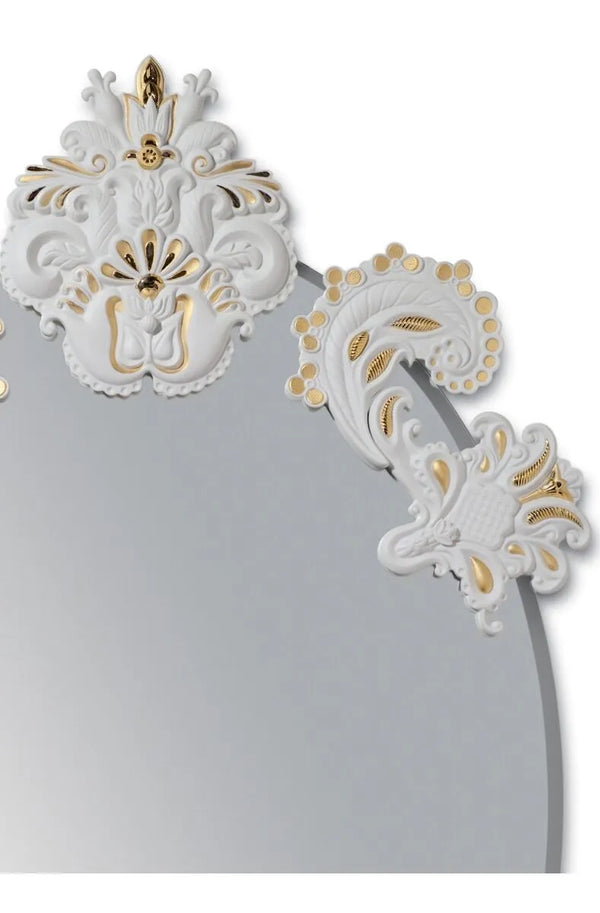 Oval Wall Mirror without Frame
01007769
Sculptor: Design & Decoration Dept.
Year Issued: 2010
Finish: Matte and silver luster or golden
 luster
Height (in): 36.25 / 92 cm
Width (in): 20.75 / 53 cm
Limited Edition 300
Mirrors that reinvent every space in the home. Porcelains in original finishes and colors that fit in the most diverse decorative environments. The extensive catalogue of Lladró mirrors includes meticulously ornate models, series of geometric and natural shapes and mirrors of pure and casual shapes.