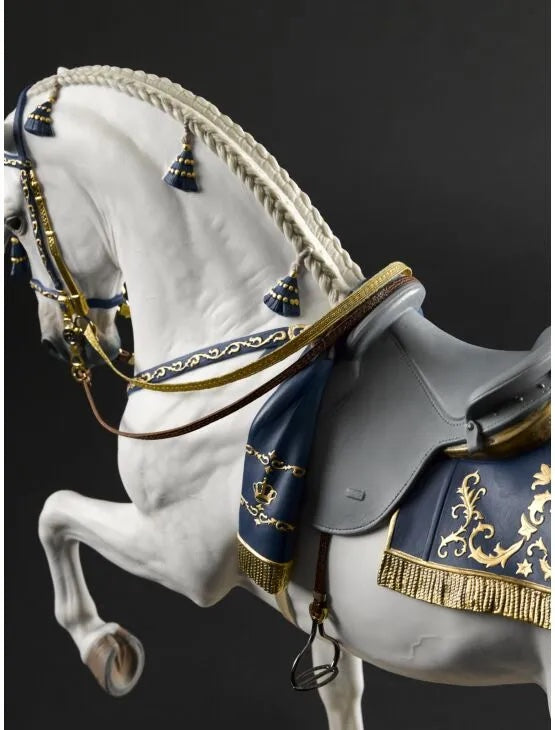 Spanish pure breed Limited Edition
Sculptor: Ernest Massuet
Year Issued: 2018
Finish:Matte and metallic luster
Height (in): 17.25
Width (in): 19.75
Limited Edition 500
Base included.
Faithfully inspired by the examples at the Royal Andalusian School of Equestrian Art, the Spanish horse represents one of the most prestigious and admired breeds in the world of horsemanship. The elegance, nobility and beauty of these horses is portrayed in this limited edition sculpture with great anatomical precision and adorned with extraordinary decorative work. The bridle, chest, saddle and blanket are richly decorated with golden lustre, while the bite and stirrups are made of gold-plated brass, with one of the reins and stirrups of natural leather. The intense blue and gold star in the exquisitely decorated harnesses, in contrast with the whiteness of the skin of this magnificent specimen which, while so naturally executing an exhibition step, demonstrates all the elegance of a Spanish thoroughbred.