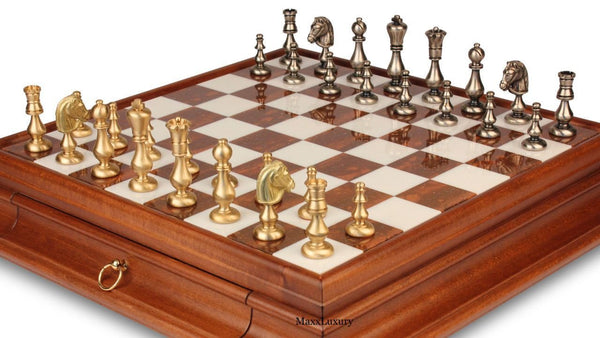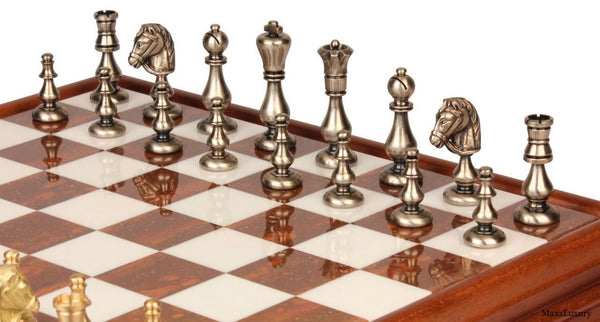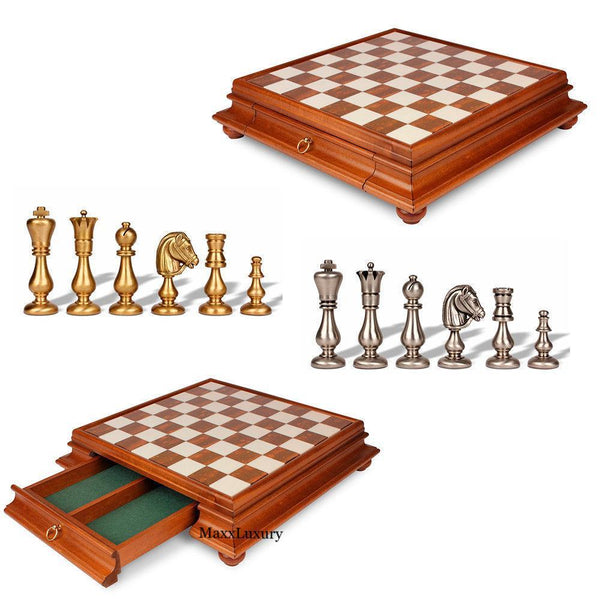 Set Classic Oriental Alabaster

Chess Pieces:
Reference: 94B
Material: Solid Brass
King Height: 3"
King Base: 1"
Chess Set Weight: ~7 Lbs.
Felt Pads
Comes packaged in Italfama green and gold fancy cardboard box.
Chess Case:
Reference: 419AW
Material: Tuscan Alabaster, Fruit Wood, and other wood materials
Overall Dimensions: 18.125" x 4.25" Tall
Drawer Inside Dimensions: 9.25" Wide x 13.375" Long x 1.375" Tall
Chess Board Size: 14.375"
Square Size 1.75"
Weight: 10 Lbs.