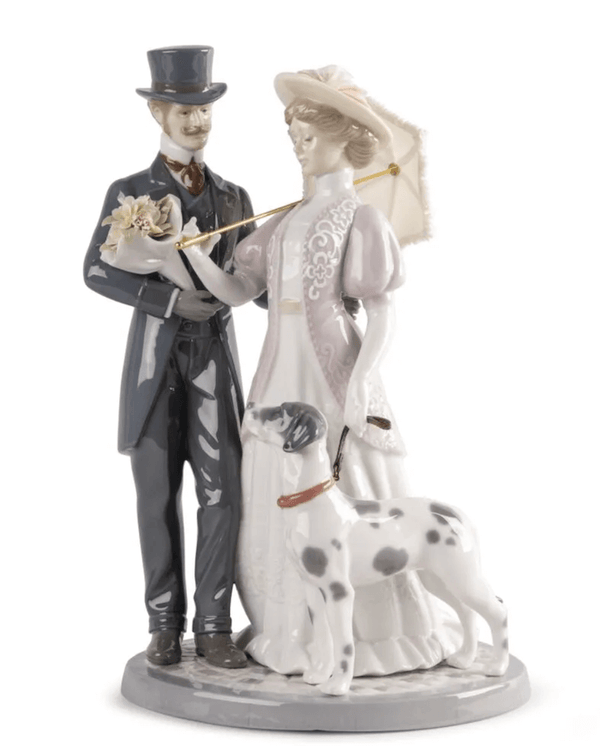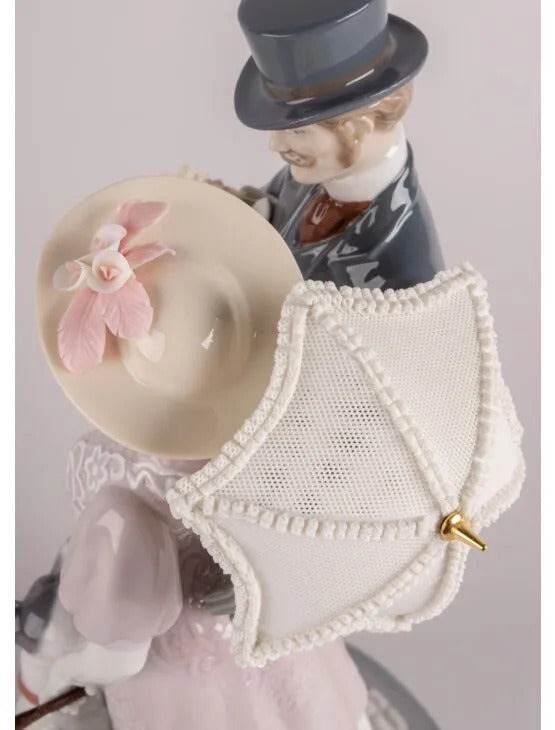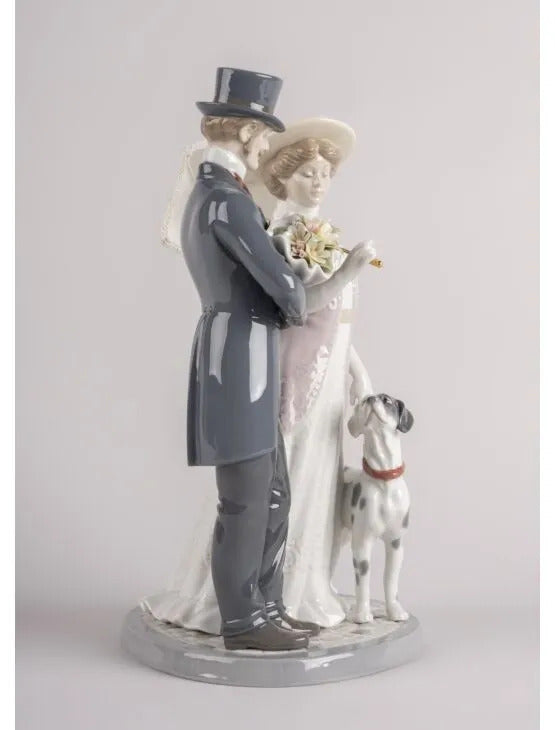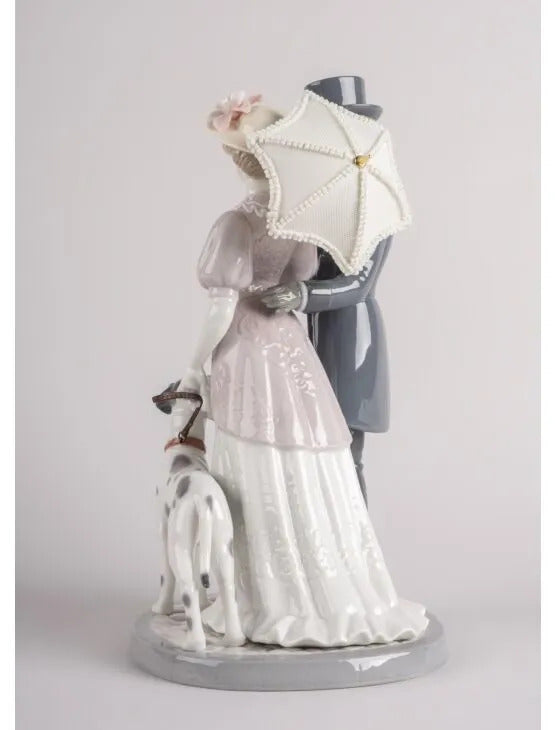 Sculptor: Jose Santaeulalia
Year Issued: 2022
Finish: Glazed
Height (in): 13.00 / 33 cm
Width (in): 8.75 / 22 cm
A Romantic Stroll is the latest addition to the Flower Market collection, inspired by the famous flower market in Paris first opened in 1830. This couple, accompanied by a beautiful dalmatian which is looking at them attentively, transports us to the idyllic romanticism of the nineteenth century. The lady is wearing a dress with the puff sleeves in fashion at the time and elaborate embroidery etched by hand, while the gentlemen is wearing the typical cravat and hat of the period. The scene is completed by a series of details decorated in delicate tones.