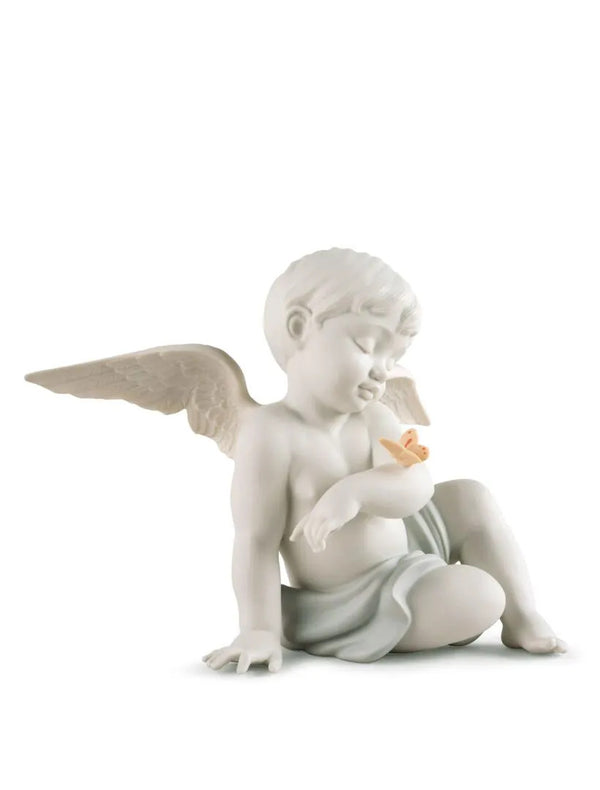 Sculptor: Jose Santaeulalia
Year Issued: 2022
Finish: Matte
Height (in): 7.75 / 20 cm
Width (in): 10.25 / 26 cm
Angels, the stars of many creations coming from the Lladró workshops, now have a new depiction. A cherub, with perfectly executed facial features and exquisitely etched wings, looks in wonder at a cute little butterfly that has landed on his arm. Made in matte white porcelain with subtle notes of color, the scene produces tender emotions.