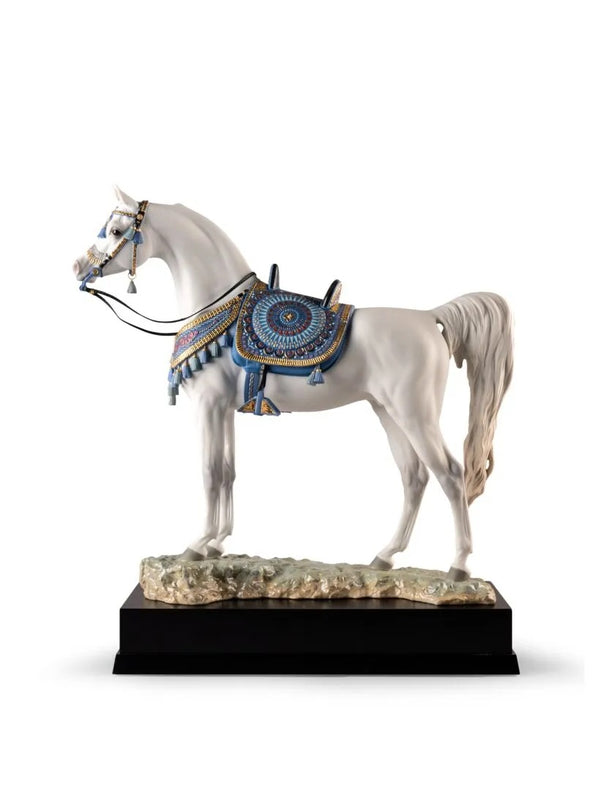 01002020
Sculptor: Ernest Massuet
Year Issued: 2020
Finish: Glazed
Height (in): 17.32 / 49 cm
Width (in): 18.11 / 46 cm
Limited Editiion 300
Base included.
The Arabian pure breed is considered a true gem by horse lovers. Its intelligence, its physical stamina and its exotic beauty make it one of the most highly appreciated breeds. This recreation, handcrafted in matte white porcelain, is notable for the utmost precision in depicting its form and the exact reproduction of the subtle coloring of its coat and the wealth of ornamentation of the saddle.