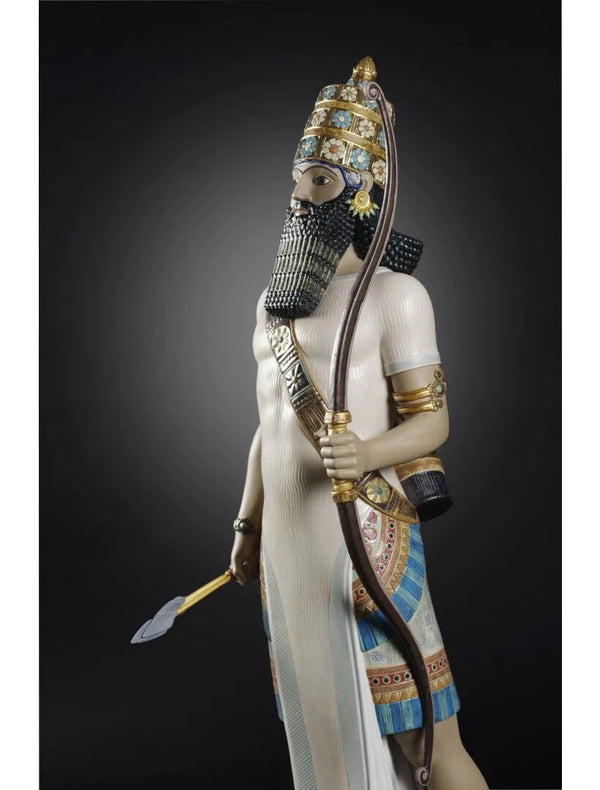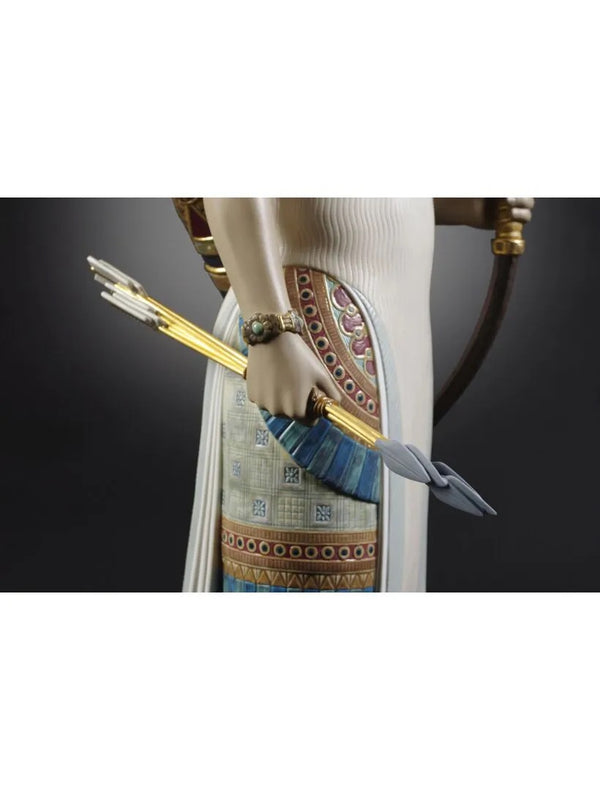 Sculptor: Marco Antonio Nogueron
Year Issued: 2015
Finish: High Porcelain
Height (in): 37.75 / 96 cm
Width (in): 12.25 / 31 cm
Limited Editiion 250
Based included.
High Porcelain
The imposing presence of one of the most powerful armies in the ancient world inspired this High Porcelain limited edition depicting an Assyrian archer of almost a metre in height, which takes us back to a past of splendour. Ashurbanipal, the last great king of Assyria, ordered a library to be built in Nineveh, and in their breaks they released the lions in the park and engaged them in combat. This mixture of cultural richness and imperial strength is represented in this warrior. The white linen robe reaching the ground, bracelets and bangles, helmet, shoes and leather quiver, and bow with golden handle .... everything speaks to the power and wealth of the figure. The result is a work which will forever evoke the splendour of one of the most fascinating civilisations in history.