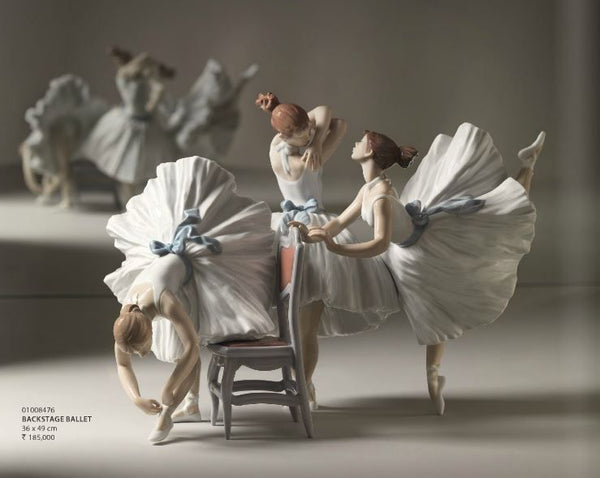 01008476
Sculptor: Jose Luis Santes
Year Issued: 2010
Finish: Glazed
Height (in): 14.25 / 36 cm
Width (in): 19.25 / 49 cm
Limited Edition 2500
Base included.
A beautiful composition, full of grace and movement, visibly inspired by the master of impressionism, Edgar Degas. A glossy porcelain piece, decorated in soft pastel colours, perfect as a gift for a lover of art or dance, or as a decoration for any setting.