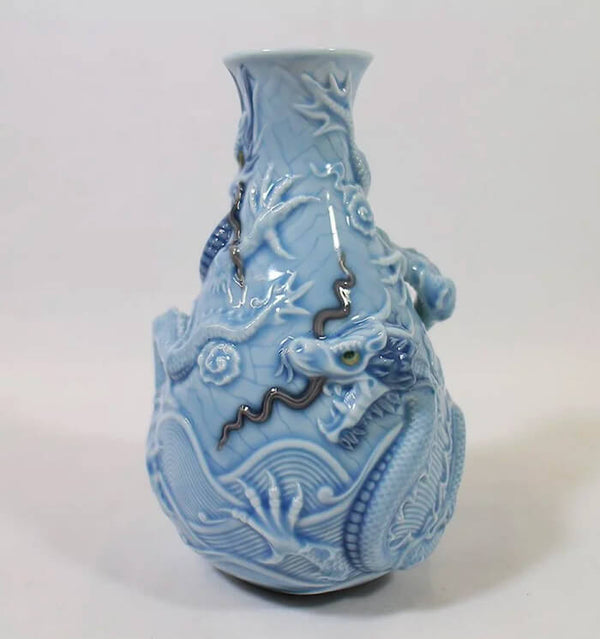 01008206
Sculptor: Design & Decoration Dept.
Year Issued: 2006
Year Retired: 2010
Finish: Glazed
Height (in): 6.75 / 17 cm
Width (in): 4.00 / 10 cm
This small vase, part of The Emperors Table Collection, is decorated with Chinese dragons. The dragon symbolizes prosperity and wisdom. Also available in black gres finish.