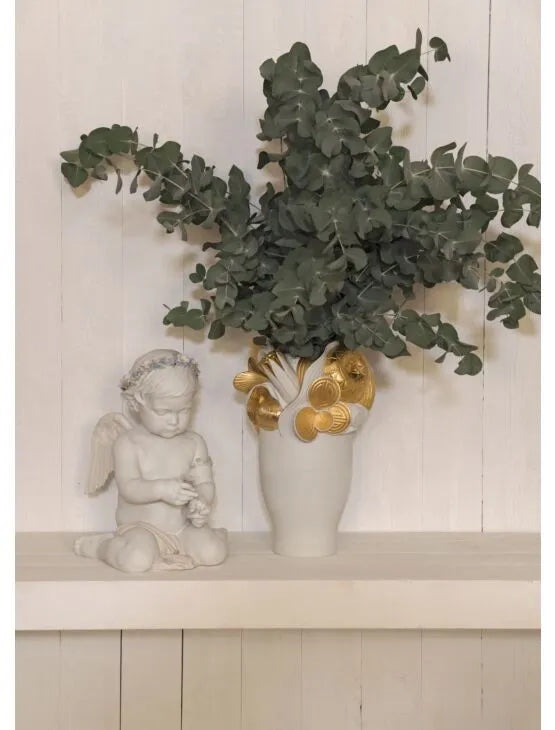 Sculptor: Ernest Massuet
Year Issued: 2017
Finish: Matte
Height (in): 14.25 / 36 cm
Width (in): 11.00 / 28 cm
Limited Edition 3000
They say that every time bells ring an angel is receiving its wings. This cherub, a fond portrayal of Cupid inspired by the angels of the Renaissance, has already received them and is a magnificent example of the modelling and decorative skill of the Lladró artists. In addition to its large size, the standout feature of this piece is the degree of perfection with which the form of this young child is modelled, heightened by the matte finish of the porcelain, which emphasizes each detail and fold. As if playing he loves me, he loves me not, she picks the petals of a flower, an icon of the Lladró brand, also seen in her bracelet and crown, which is filled with more than a hundred flowers of different varieties, crafted by hand, petal by petal.