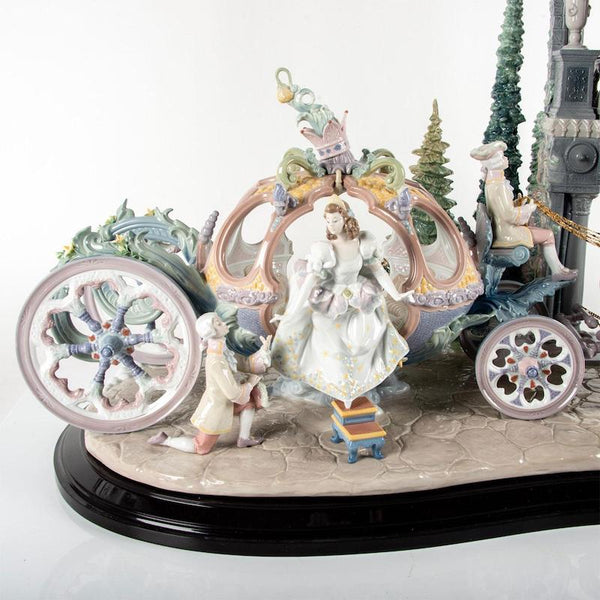 01001785
Sculptor: Francisco Polope
Year Issued: 1994
Finish: High Porcelain
Height (in): 25.50 / 65 cm
Width (in): 45.75 / 116 cm
Eliite Limited Edition 1500
Base included.

This piece, one of the most ambitious projects ever undertaken by the artists of the City of Porcelain, marks a milestone in the work of Lladró. In a display of artistic and technical virtuosity, even the tiniest detail imagined by Perrault has been recreated: the horses reins are gold-plated while the harnesses are embellished with zircon and the inside of the carriage is profusely decorated.