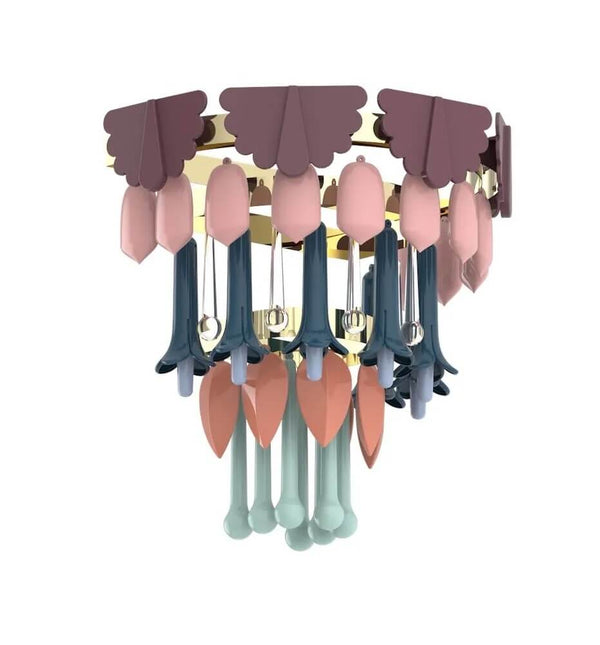 Dimensions: 43 x 40 x 40 cm / 16.9 x 15.7 x 15.7 inches
Finished: Gloss
Wireless: No
Porcelain Type: Gloss
Designer: Aleksandra Zeromska / Susana Rodriguez
Sculptor: Dept. Diseño y Decoración
Plug Type: CE/UK, US
Max Length: 0
Limited Serie: No

The Seasons collection combines the unmistakable stamp of Art Decó with the wealth of colors and forms of the different seasons of the year. A masterful treatment of color conveys the particular beauty of each of these phases in nature, with subtle changes depending on the time of day or night. The colors are applied in gradients by hand on fragments that emulate leafy vegetation. The play of sensations is magnified thanks to the sparkling glass elements interleaved with the porcelain. Seasons is a versatile, evocative collection that brings nature into any interior.