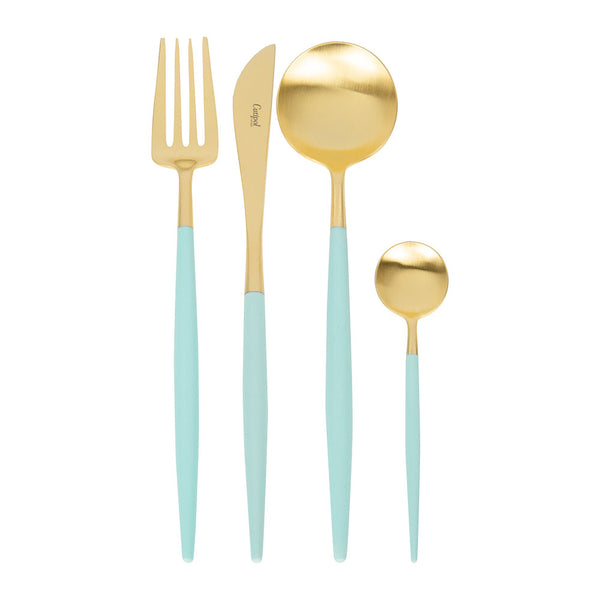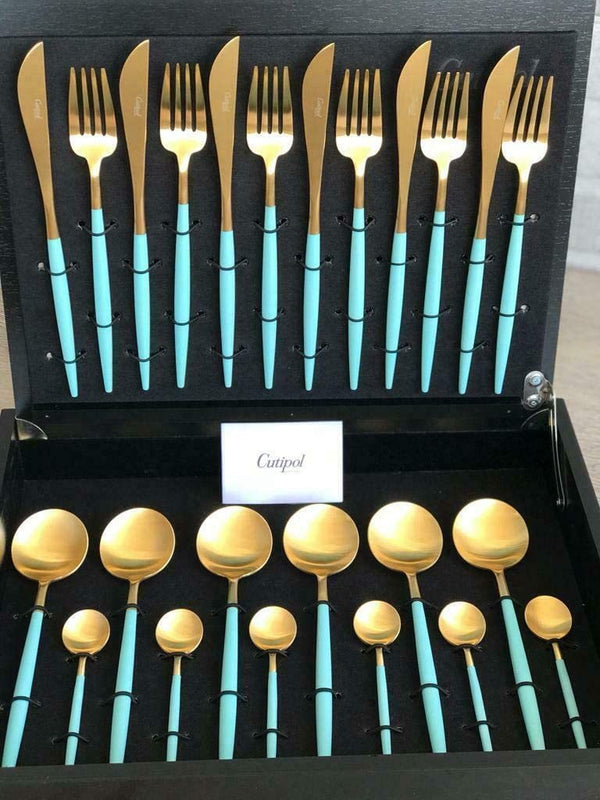 Goa Turquoise Gold 24 Piece
Design by Jose Joaquim Ribeiro
Made in Portugal
GO.006CEGB
Composition:
6 Table Knife 22cm / 8.66 in
6 Table Fork 21,5cm / 8.44 in
6 Table Spoon 21cm / 8.27 in
6 Tea Spoon 12cm / 4.72 in
Wooden box included
Material:
Highest stainless steel with brushed finish and 24k gold plated coating, sleek resin handle.
Care Instructions:
Dishwasher safe, to prevent corrosion of knife blades, do not leave inside the dishwasher after cleaning.
In order to keep the handles dark appearance you can use a common moisturiser lotion.