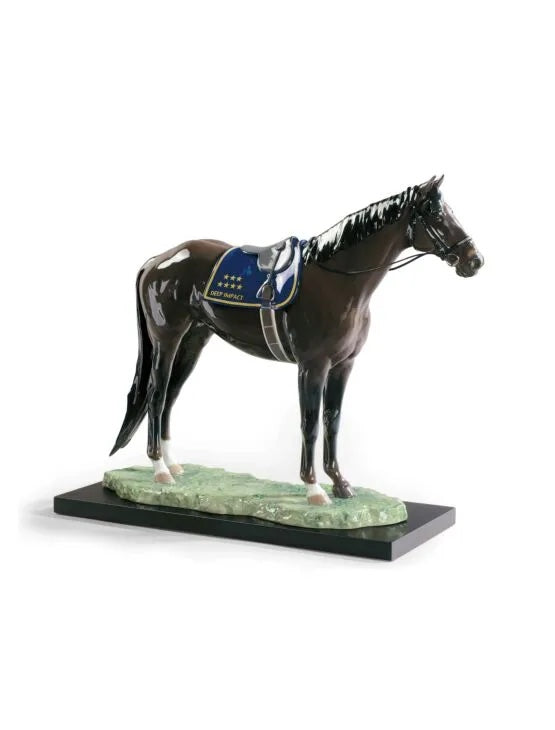 Deep Impact Limited Edition
01009184
Sculptor: Ernest Massuet
Year Issued: 2015
Finish: Glazed
Height (in): 18.1 / 46 cm
Width (in): 20.75 / 57 cm
Limited Edition 3000
Base included.
This depiction of a beautiful racing horse is inspired by Deep Impact, an English thoroughbred of Japanese origin and a legend of the equestrian world. A glossy porcelain piece, the ideal gift for a lover of horses.