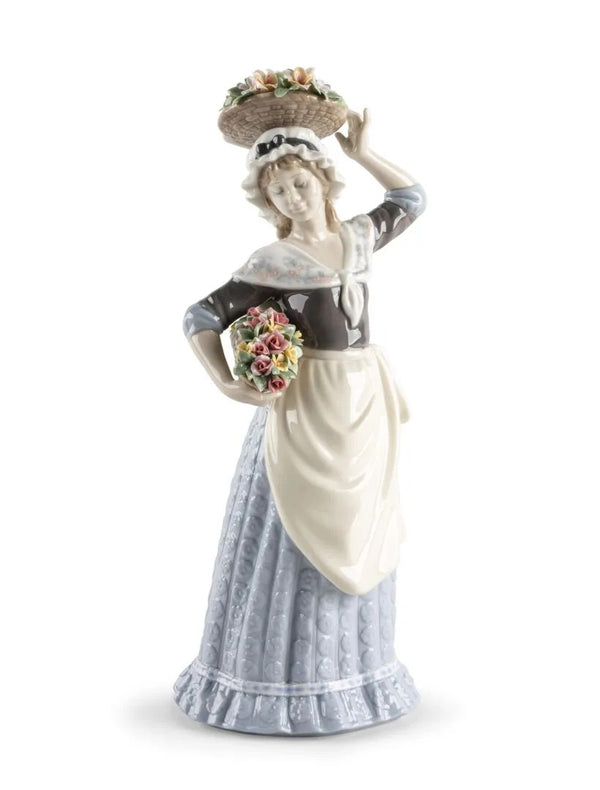 Sculptor: Jose Santaeulalia
Year Issued: 2021
Finish: Glazed
Height (in): 11.42 / 29 cm
Width (in): 5.51 / 14 cm
Flowers always transmit a sense of energy, inspire renewal and connect us directly with nature. Flower Picking is a new creation that captures the beauty and joy transmitted by the flowers, handmade petal by petal, she is carrying in her baskets. Almost as if she has been lifted straight from a painting by one of the great romantic artists, known for their cult of nature, this woman brings with her the scents of freshly picked flowers. This piece joins the A travel in time collection which opened last spring with Flower Market.