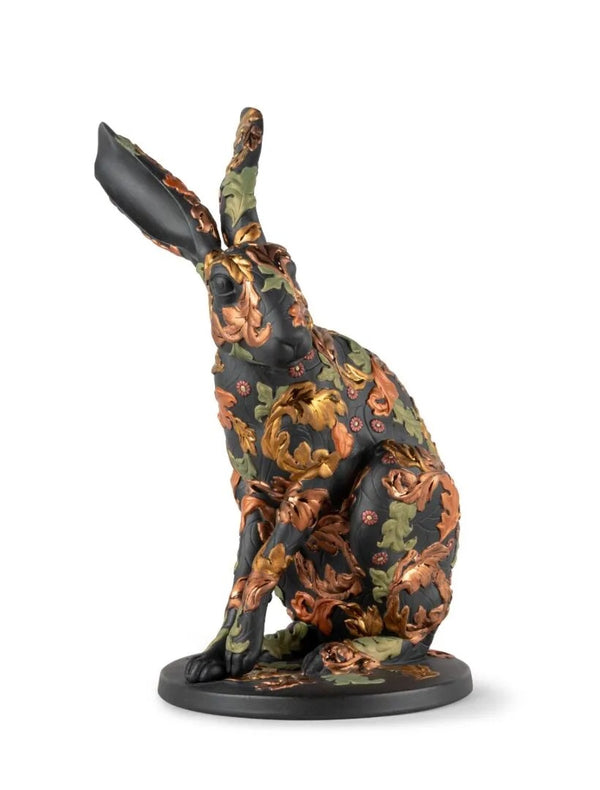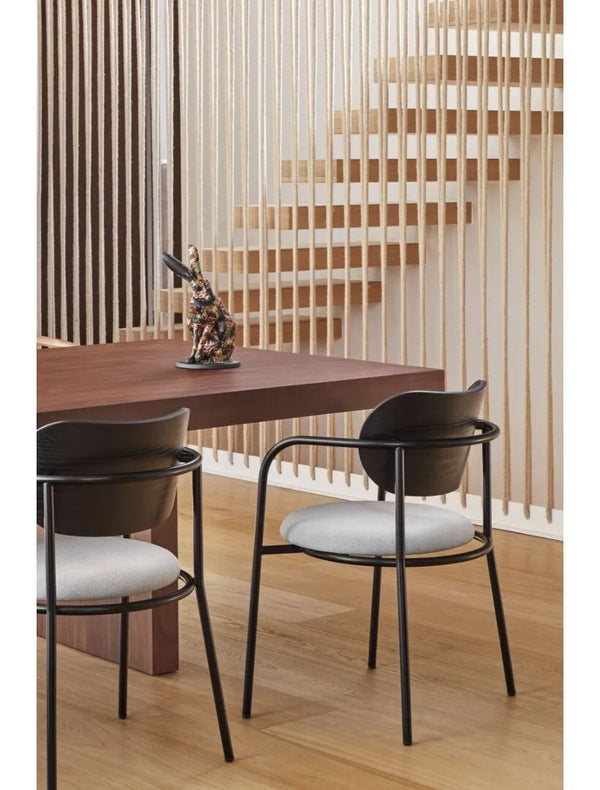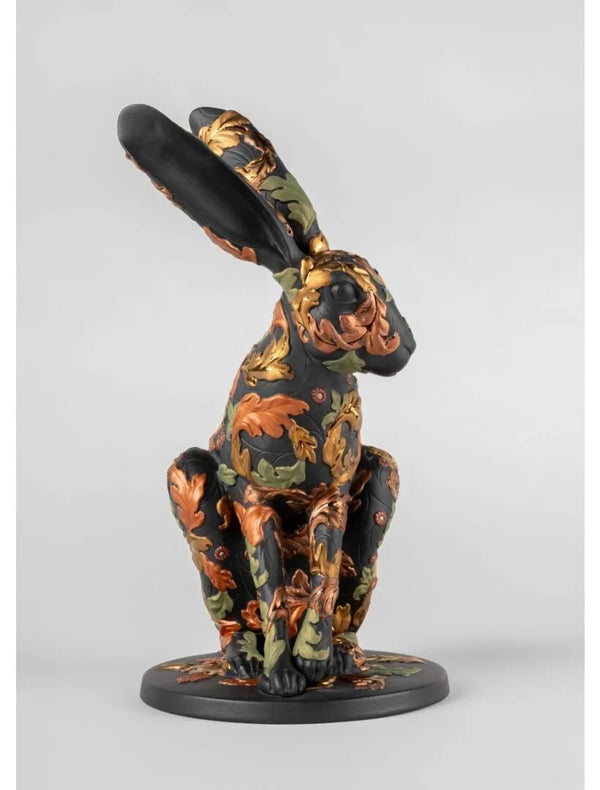 Sculptor: Francisco Polope
Year Issued: 2022
Finish: Matte and Metallic Lustre
Height (in): 7.48 / 32 cm
Width (in): 7.09 / 19 cm
This sculpture, made in matte black porcelain, depicts an exquisitely ornamented hare inspired by the famous patterns with motifs taken from nature that Morris, one of the key figures in the renewal of the decorative arts, applied in all his works. The piece is finished in matte black porcelain and decorated with Morris's signature plant motifs, finished in green and metallic tones. William Morris was a multifaceted British artist, instrumental in the renewal of design and the decorative arts. The driving force behind the late-nineteenth century Art and Crafts movement in Great Britain, he was concerned with the recovery and advancement of craft methods as opposed to the burgeoning forms of mass production.