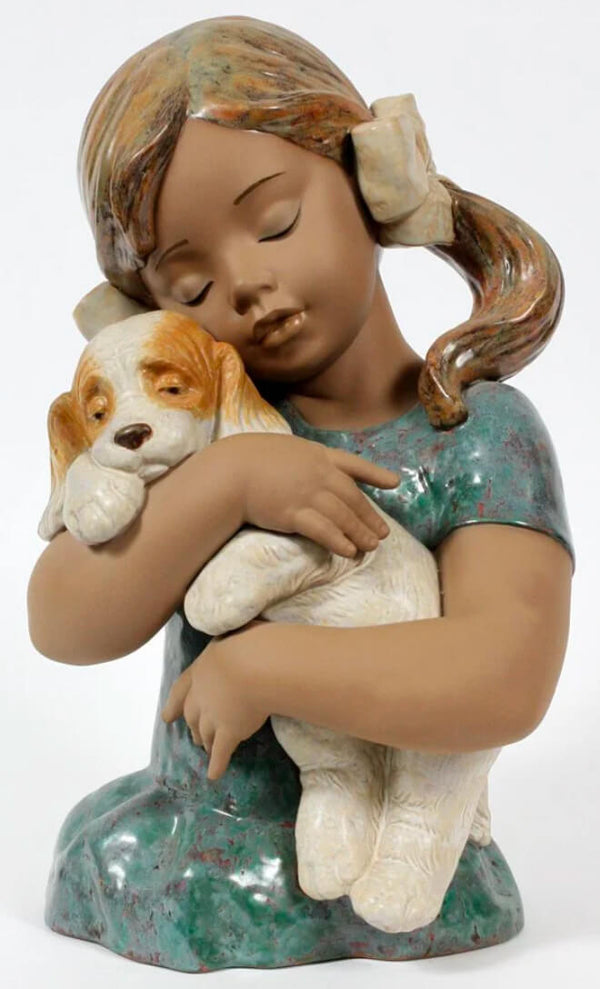 01012355
Sculptor: Juan Ignacio Aliena
Year Issued: 1997
Year Retired: 2022
Finish: Gres
Height (in): 14.50 / 37 cm
Width (in): 9.50 / 24 cm
Base included.
It was love at first sight. As soon as he saw that sweet little face and took this lovely puppy up in his arms, he knew that it would be his best friend forever. A stoneware piece, finished in enamels, perfect as a gift, collectible or decoration.