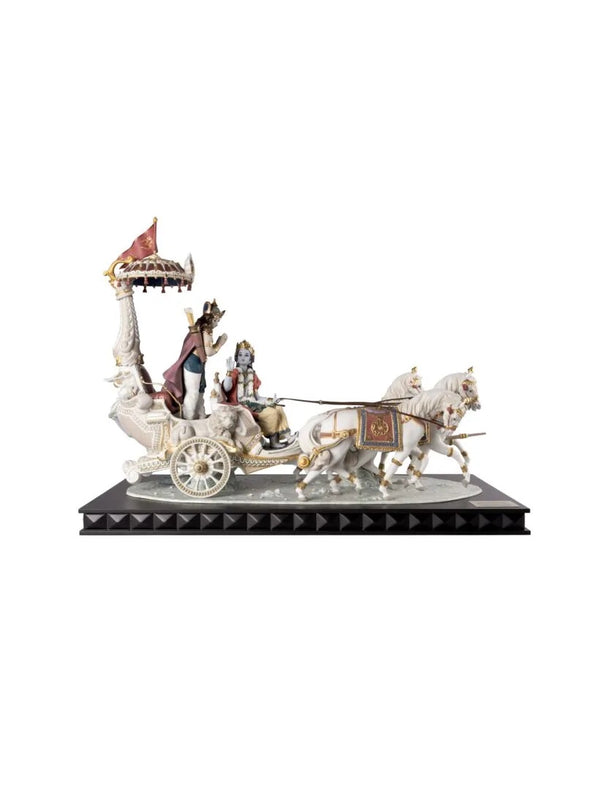 Gita Saar Limited Edition
01002017
Sculptor: Ernest Massuet
Year Issued: 2018
Finish: Glazed
Height (in): 17.25 / 65 cm
Width (in): 19.75 / 86 cm
Limited Edition 500
Base included.

Made in matte and glazed porcelain, it is decorated with lots of details in golden luster and metallic treatments in the clothing, the chariot and the horses. The elaborate ornamentation includes floral decoration, particularly the garland worn by Krishna, made up of 172 flowers, handmade petal by petal. This ambitious creation is on a par with the great works from the Lladró High Porcelain workshop. Handcrafted in Spain.