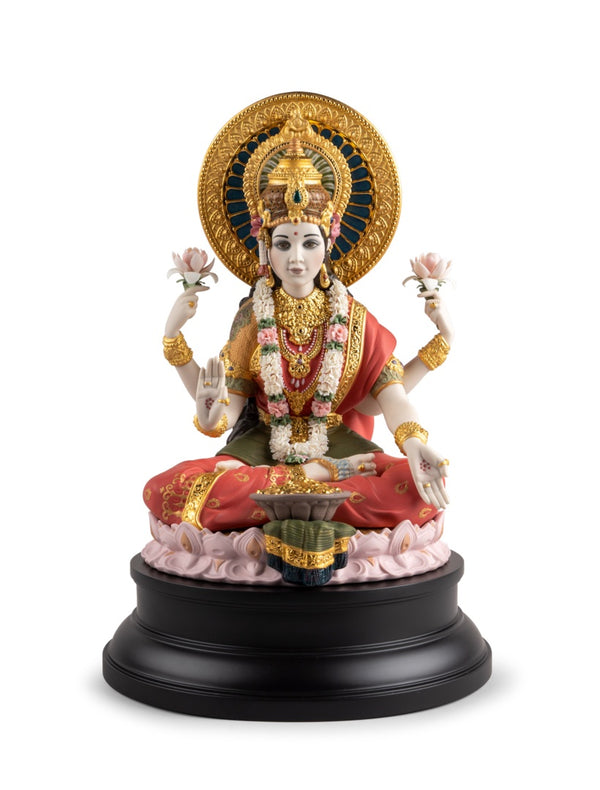 Goddess Lakshmi Limited edition
01002024
Sculptor: Francisco Polope
Finish: Glazed
Height (in): 16.14 / 41 cm
Width (in): 10.63 / 27 cm
Limited Edition 1800
Base included.
Goddess Lakshmi, the Hindu divinity of fortune and prosperity, is portrayed once again by Lladró artists, this time with a specific focus on the details. The wealth of the ornamentation in the necklaces, bracelets, sashes and sari is exquisite, on a par with one of the best-loved goddesses in Hindu homes. Matte porcelain was chosen for this piece with a decoration based on bright colors, enamels and golden luster. In addition, particular attention is paid to the 170 flowers adorning it, all handmade petal by petal. Once again, Goddess Lakshmi, seated on a large lotus flower, the symbol of her purity, has been treated with the respect deserved by one of the most venerated goddesses.