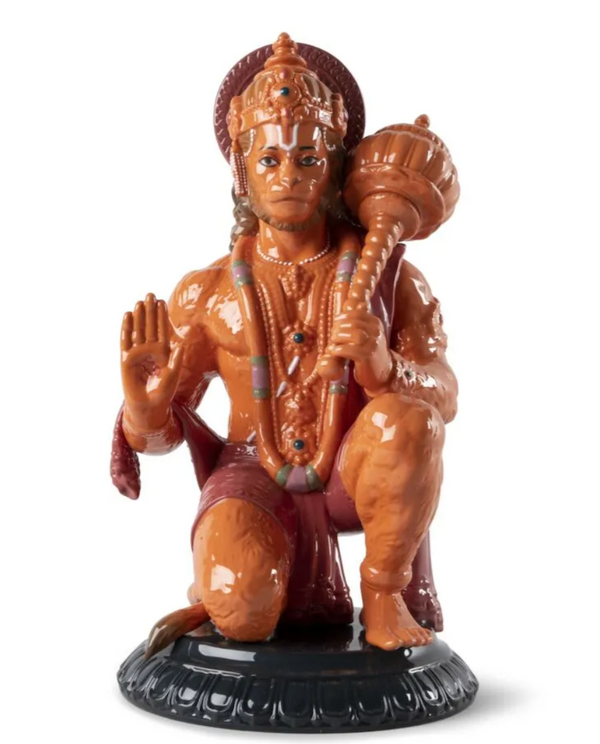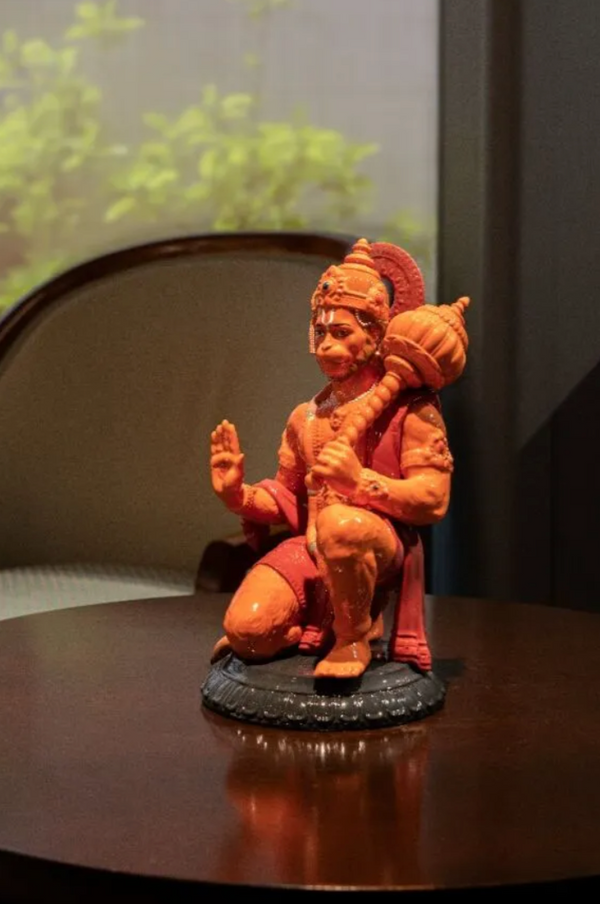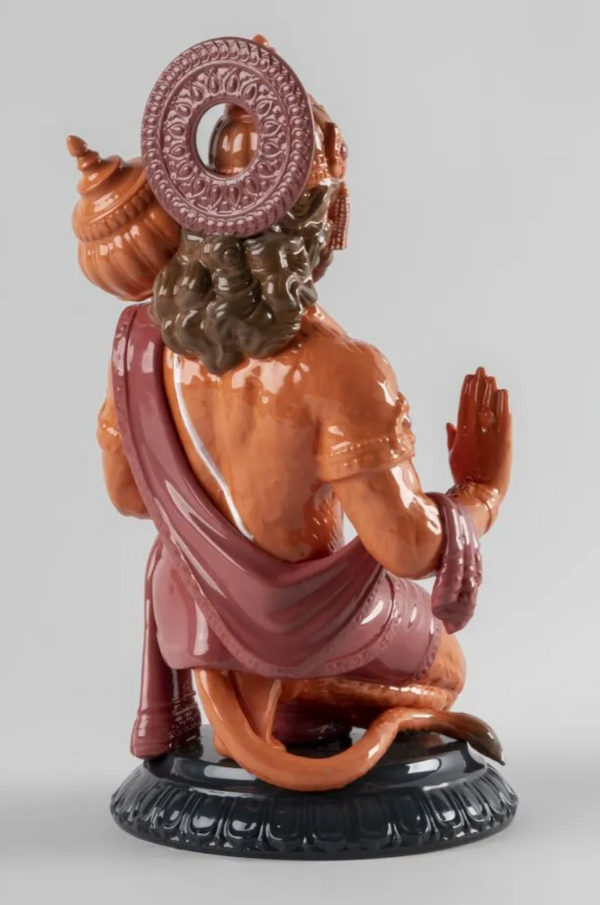 Sculptor: Raul Rubio
Year Issued: 2022
Finish: Glazed
Height (in): 10.75 / 27 cm
Width (in): 6.00 / 15 cm
Porcelain base included.
This special edition of Hanuman: Lord of the Monkeys, venerated for his courage, learning and loyalty, plays with the energy of the coloring to make it even more striking. The range of oranges and reds is combined with profuse ornamentation focused above all on the coat, garlands, pendants, headdress and face. The coloring is further enhanced by notes of white, brown, green and black that underscore the symbolism of this venerated god. The treatment and intensity of color make the work really outstanding. This new creation is the latest addition to the Spirit of India collection.