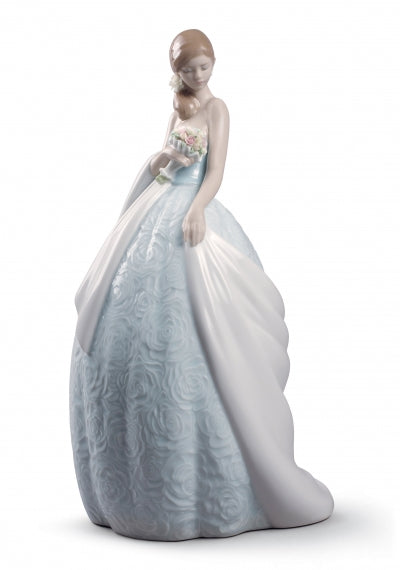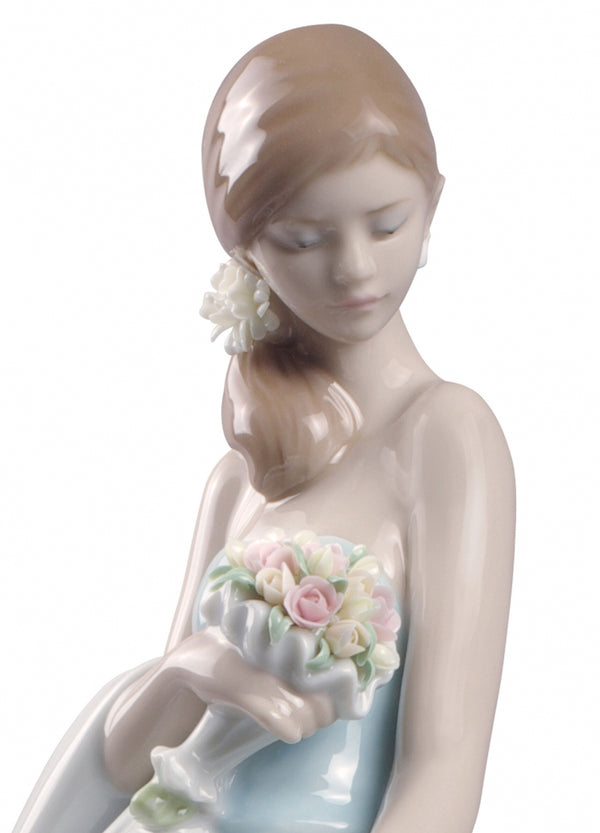 01008784
Sculptor: Jose Santaeulalia
Year Issued: 2014
Finish: Glazed
Height (in): 14.25 / 36 cm
Width (in): 7.00 / 18 cm

She is radiant and beautiful. Despite the nerves, the overwhelming emotion is one of happiness: the feeling that the long-awaited day is finally here and a new and happy chapter of her life is about to begin. A glossy porcelain piece, decorated in soft pastel colours, which stands out for the detailed and elegant design of the dress and the delicate bouquet of flowers; the perfect wedding gift.