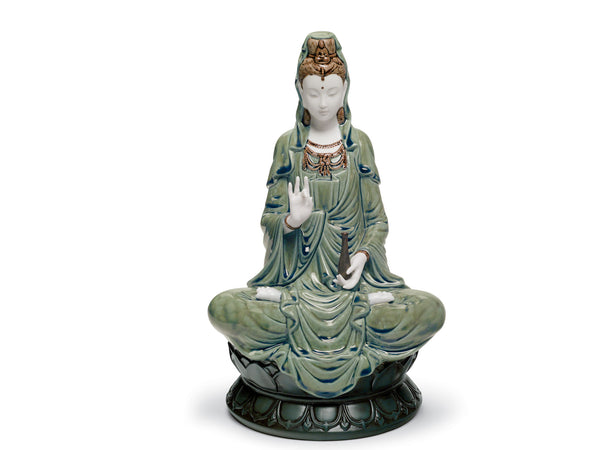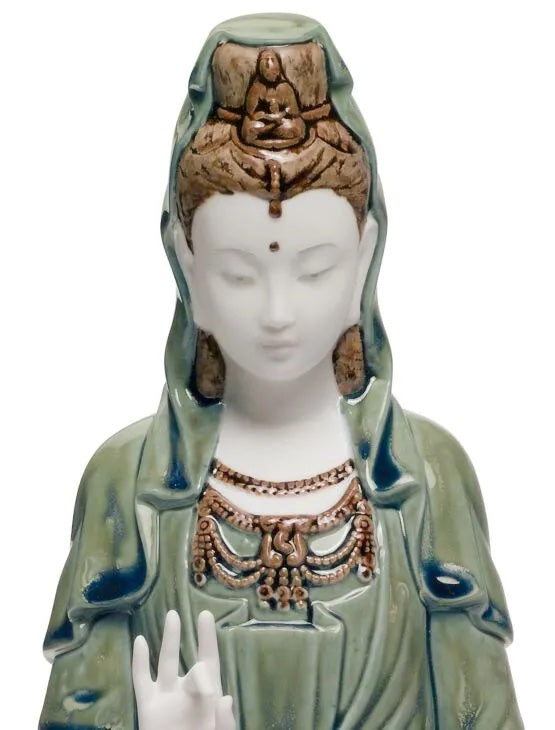 01001941
Finished: Matte
Dimensions: 33 x 18 x 20 cm / 13 x 7 x 7.8 inch
Porcelain Type: Matte
Sculptor: Raul Rubio
Kwan Yin is the best-loved goddess of Chinese culture. She abounds with love and embodies grace and beauty. Her particular attribute is Mercy, and she is within the reach of anyone. She understands the nature of fear and anguish, comforting those who suffer with compassion. Square wooden base. Made in white porcelain covered in strong green enamels, which give it a unique effect of shadow and chiaroscuro nuances.