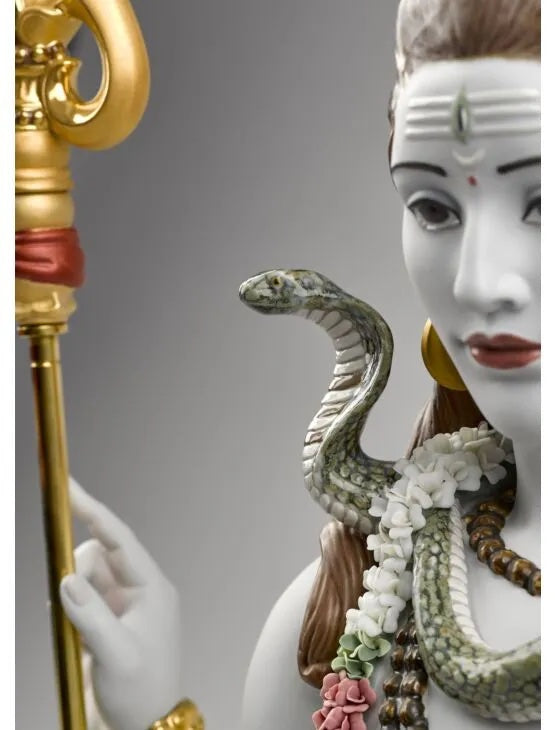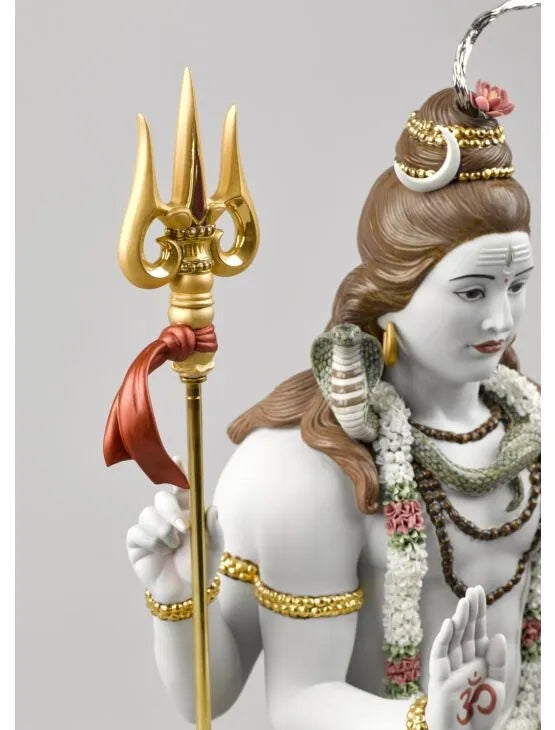 Lord Shiva Sculpture Limited Edition
01001981
Sculptor: Virginia Gonzalez
Year Issued: 2016
Finish:
Gloss and metallic luster
Height (in): 24.50 / 62 cm
Width (in): 16.25 / 41 cm
Limited Edition 720
Base included.
Lord Shiva, the Hindu god of meditation and the arts, in a sculpture made in High Porcelain, Lladró's maximum artistic category. A piece that boasts many complex decorative techniques, like golden luster, and a large amount of handmade flowers made petal by petal. Shiva's attributes are finely defined with a host of details enhancing his majestic character: the trident, the drum, the snake, the bands of Rudraksha and the bun in his hair. The base provides room for the optional piece Lingam (01001981), a symbol used to worship Shiva and to overcome any situation that impedes personal growth.