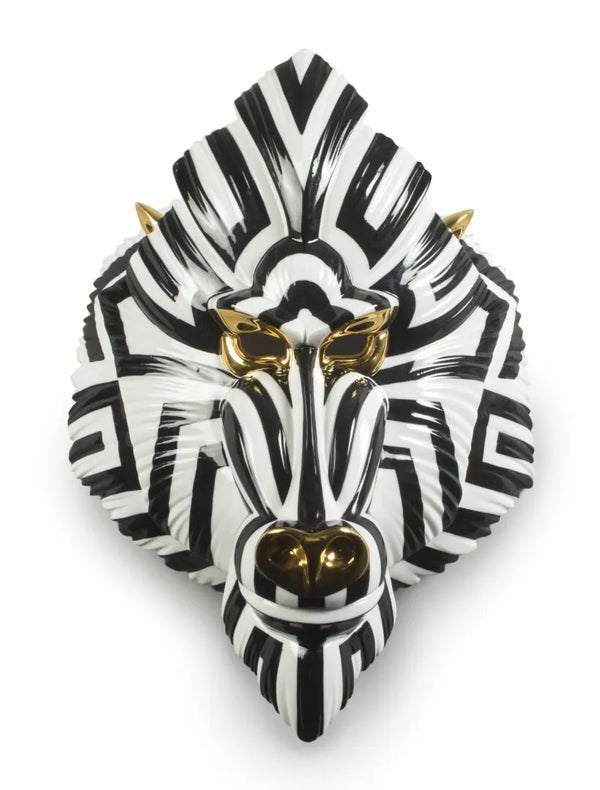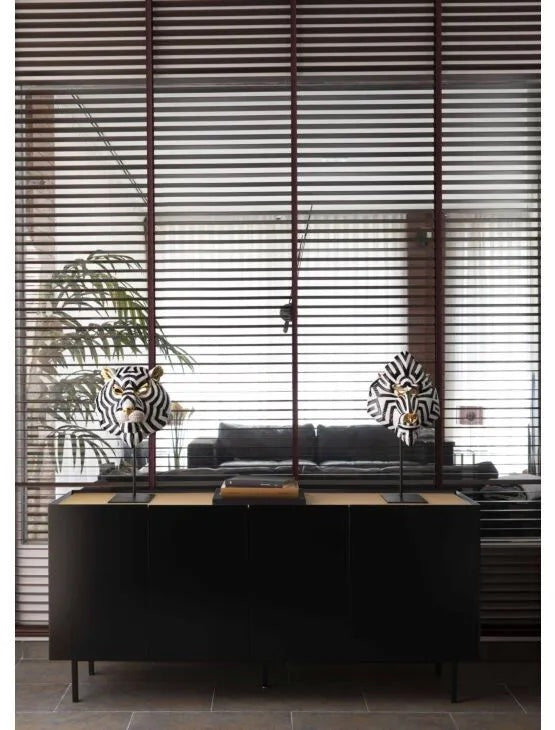 Sculptor: Jose Luis Santes
Year Issued: 2019
Finish: Glazed and Gold Lustre
Height (in): 12.25 / 44 cm
Width (in): 5.50 / 31 cm
A piece of glossy porcelain, decorated with a bold design of black lines on a white background and details of golden luster. The mask is loaded with symbolism and expressive force and is perfect to give or decorate all kinds of environments. Made in Spain by Lladró's expert artisans.