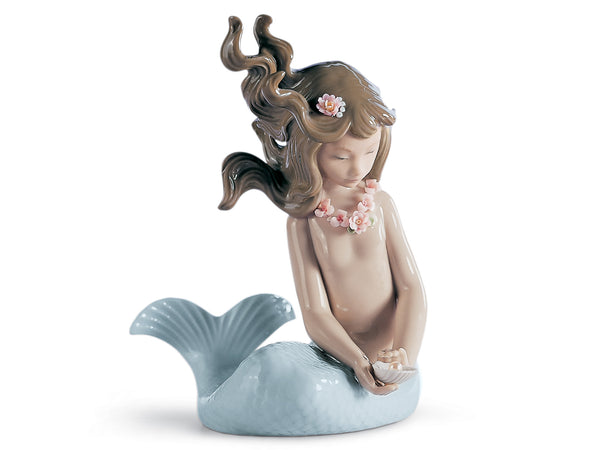 Reference: 01001415
Finished: Gloss
Dimensions: 18 x 9 x 10 cm / 7 x 3.5 x 4 inch
Porcelain Type: Gloss
Sculptor: José Puche
Base included
Of all the mythological beings, none have captured the human imagination quite like the mermaid. These enchanting creatures evoke fascinating marine worlds and wonderful adventures in the depths. A glossy porcelain piece, decorated in soft pastel colours and delicate flowers, ideal as a gift, collectible or decoration.