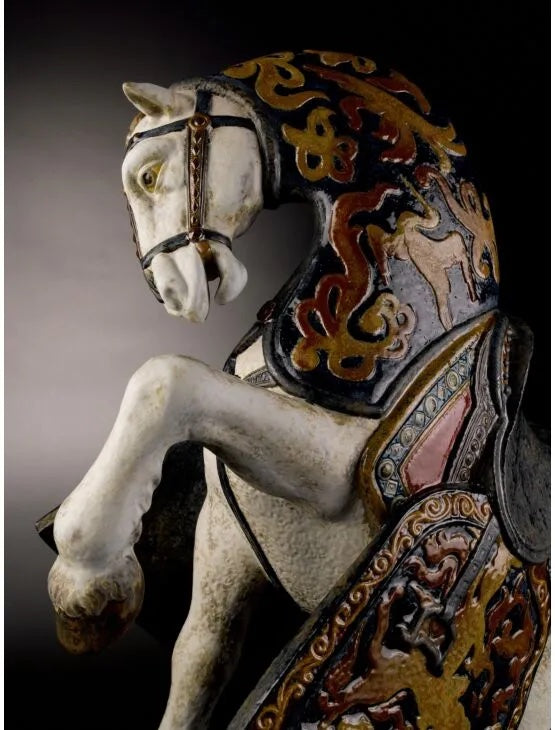 Oriental Horse Limited Edition
01001944
Sculptor: Salvador Furio
Year Issued: 2009
Finish: High Porcelain
Height (in): 22.50 / 57 cm
Width (in): 26.00 / 66 cm
Limited Edition 1000
Base included.
This majestic and elegant animal is inspired by traditional art of the Chinese Tang Dynasty. The horse proudly wears its tack, typical of the upper classes, making this High Porcelain limited edition a symbol which conveys the significance this animal represented in Chinese society from ancient times: beauty, power and wealth. In this gloss finish version, the oriental horse stands out because of the colourful application of enamels, in particular the turquoise green on the neck, which is a shade created expressly for this work. In a display of technical mastery, High Porcelain artists have attained a composition full of movement, with the horse balancing on three legs.