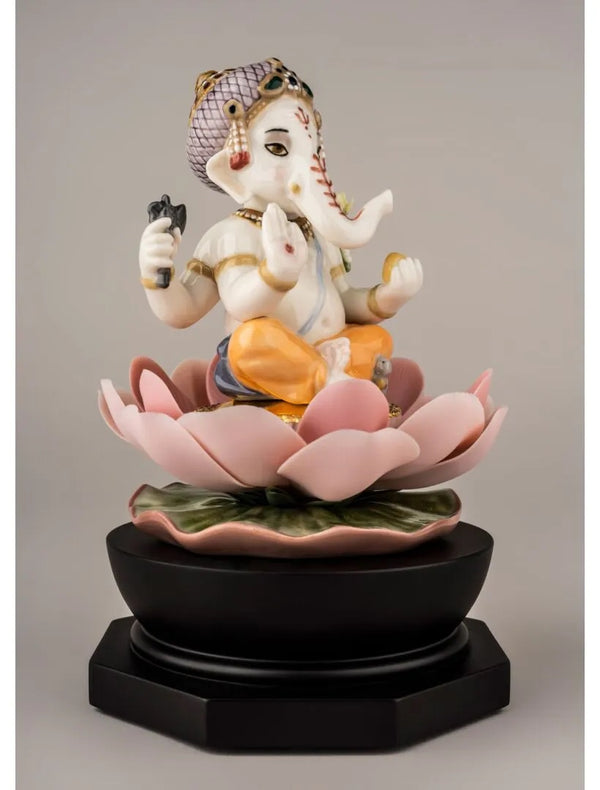 01008635
Sculptor: Virginia Gonzalez
Year Issued: 2012
Finish: Glazed
Height (in): 7.50 / 19 cm
Width (in): 5.00 / 13 cm
Based included.
Ganesha, the beloved Hindu god of wisdom and knowledge, appears in this work on a delicate lotus flower, the symbol of serenity and kindness. In addition to the crafting of the lotus flower, which represents no small difficulty, given the large size and fragility of the petals, the precision with which the details constituting the attributes of the god are reproduced stands out: the gada (mace) the pasha (string or rope) and the broken fang. The ornamentation includes the tones characteristic of Hindu iconography, such as saffron and a particular red of great intensity.