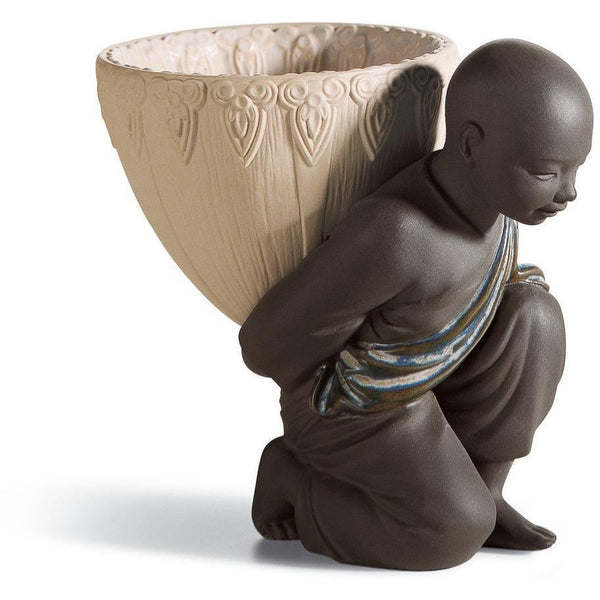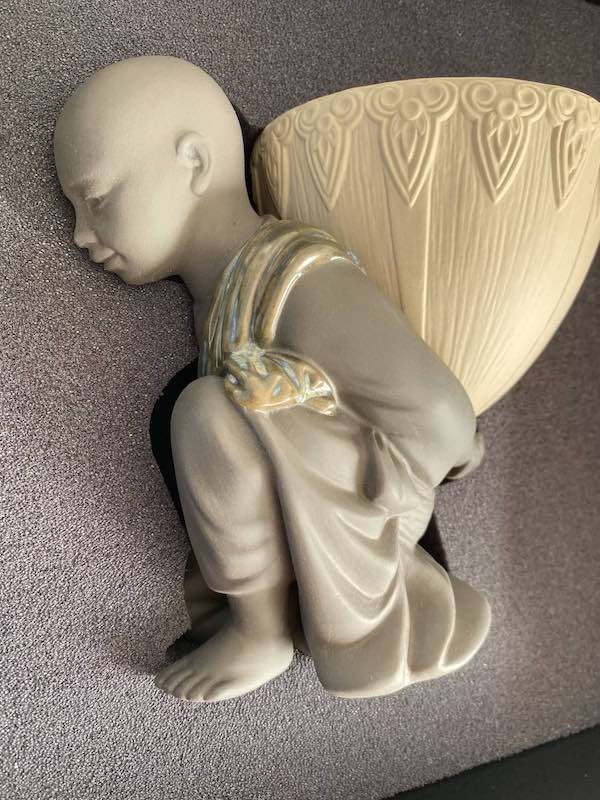 01012493
Sculptor: Francisco Cuesta
Year Issued: 2006
Year Retired: 2022
Finish: Gres
Height (in): 4.75 / 12 cm
Width (in): 3.50 / 9 cm
This item, a kneeling Buddhist monk, is part of The Emperor's Table Collection. It was created to hold scented potpourri (dried flowers and leaves) for home décor. Also available in white and blue glazed porcelain finish.