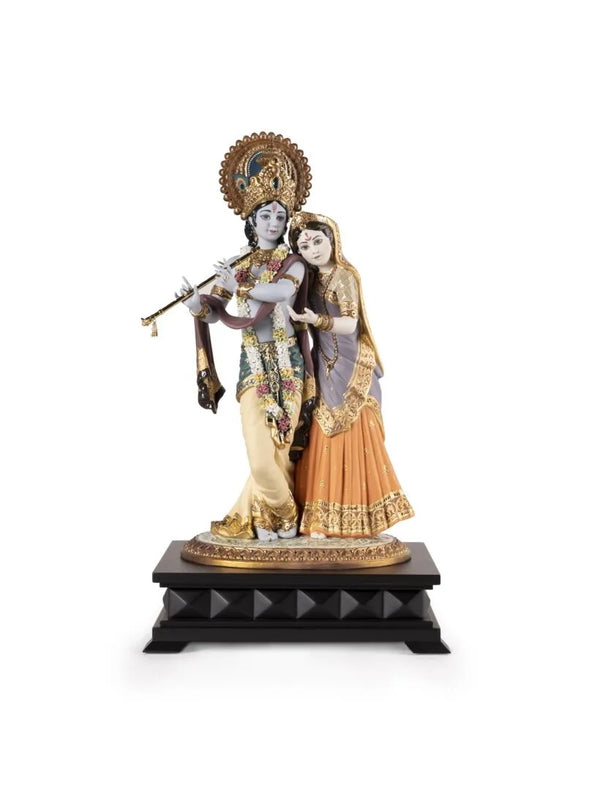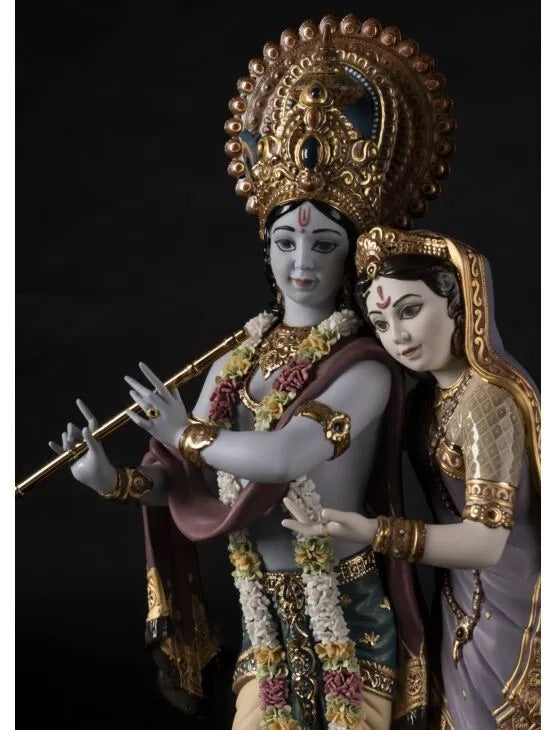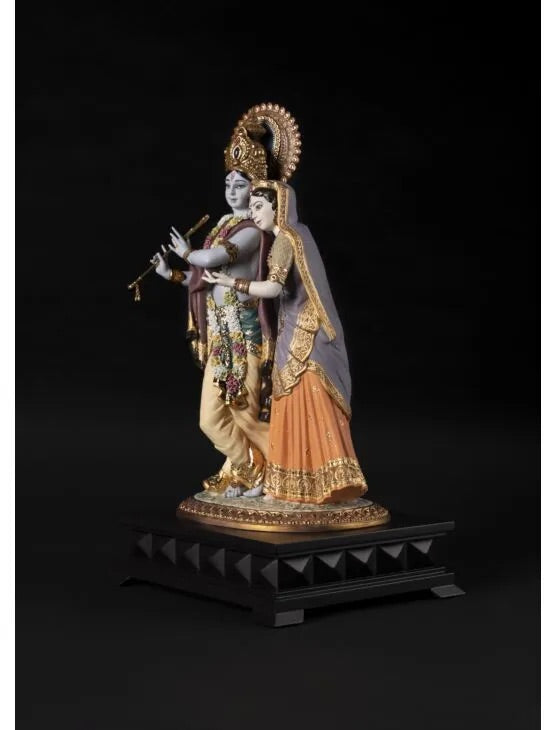 Radha Krishna Limited edition
Sculptor: Francisco Polope
Year Issued: 2019
Finish: Matte & Gold Lustre
Height (in): 21.00 / 53 cm
Width (in): 12.25 / 31 cm
Limited Edition 720
Base included.
A limited edition of High Porcelain that stands out for its chromatic and ornamental richness, finished in matt enamels of intense tones inspired in the Indian cultural tradition that they contract with numerous details in golden luster. The garland of flowers hanging from Krishna's neck is composed of 193 delicately handcrafted flowers, petal by petal. A perfect piece to give or decorate, made in Spain by Lladró's expert artisans.