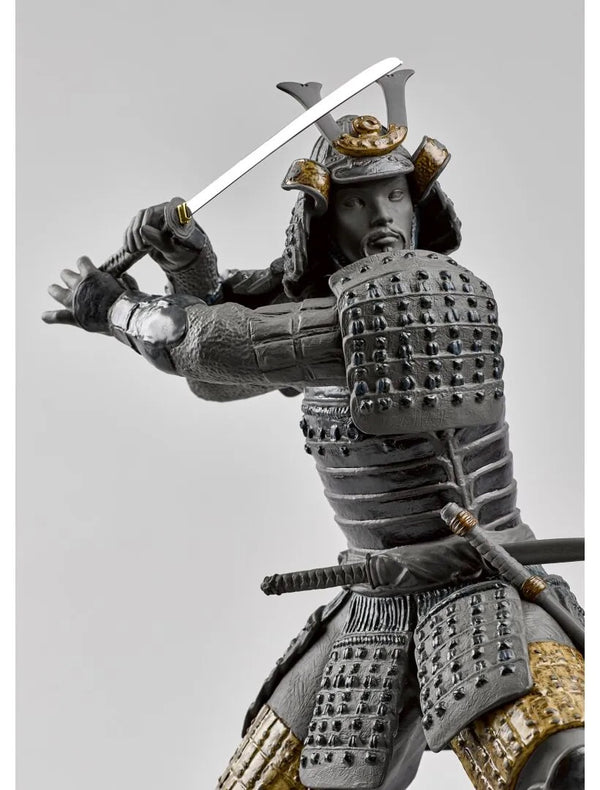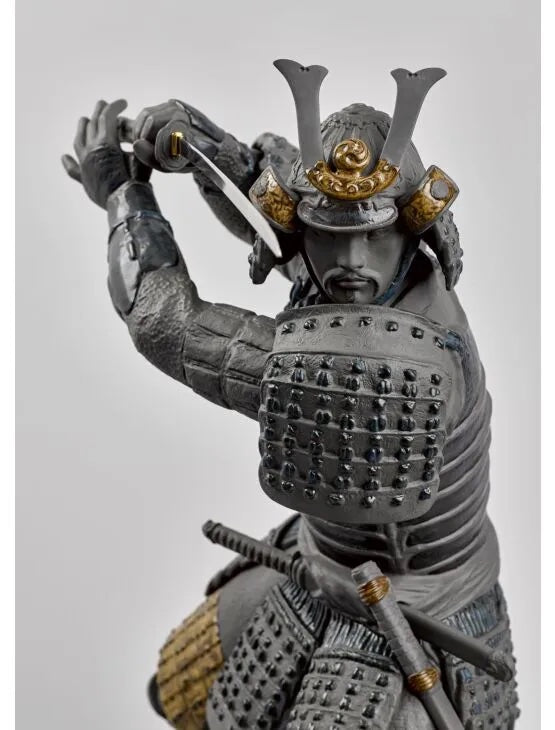 01009230
Sculptor: Alfredo Llorens
Year Issued: 2016
Finish: Gres
Height (in): 23.50 / 60 cm
Width (in): 17.25 / 44 cm
Base included.
Lladro has taken inspiration from the warriors of Japanese premodern era to create an imposing sculpture that expresses the qualities that defined these protective guardians: restraint and strength. Samurai Warrior is made of stoneware, an ideal material for large creations, and decorated with enamels. When crystallised in the oven, these pigments take on a wealth of nuances that are different in each piece, so that each figure is unique and cannot be replicated. The piece is completed by the decorators' work on the armour, the helmet and the saya, engraved entirely by hand.