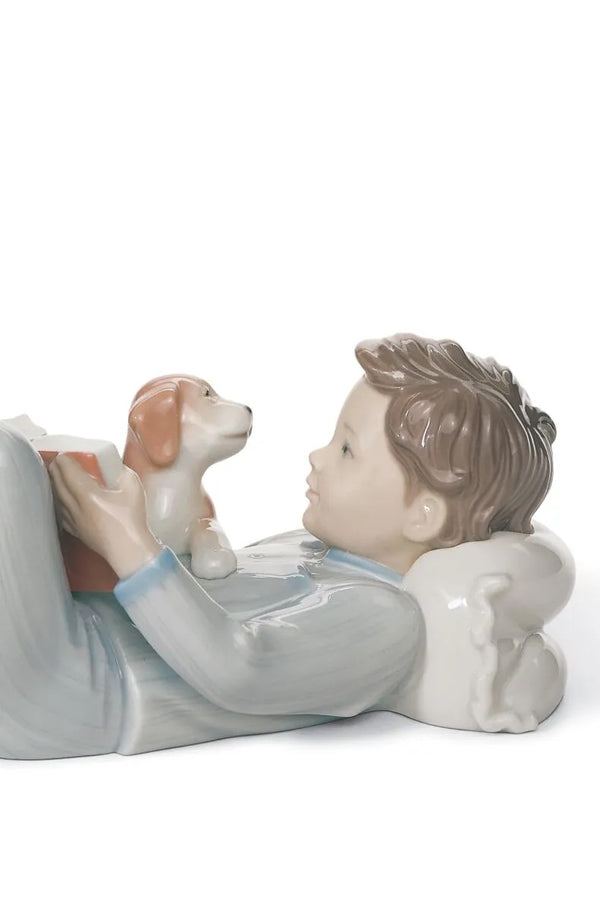 Shall I Read You A Story?
01008034
Sculptor: Ernest Massuet
Year Issued: 2004
Finish: Glazed
Height (in): 3.50 / 9 cm
Width (in): 6.00 / 15 cm
After a long day of school and games with friends, there's nothing better than a little reading before going to bed, especially if we can share it with our favourite pet. A glossy porcelain piece, finished in soft pastel colours, perfect as a gift, a collectible or a decoration.