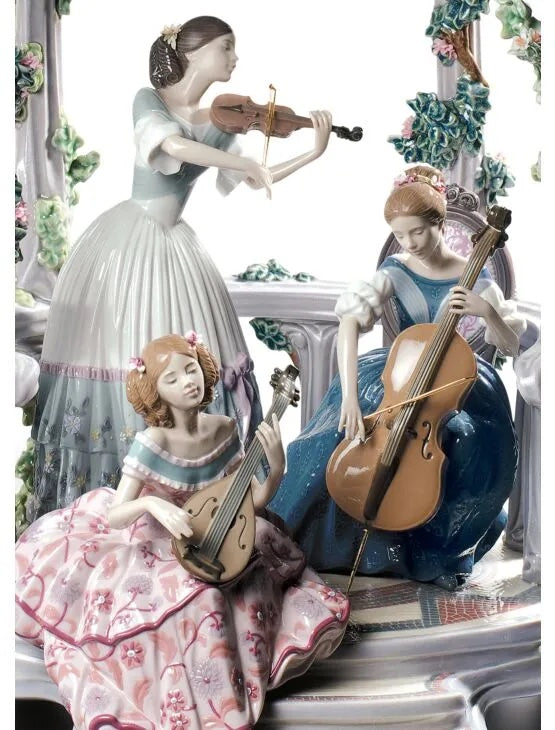 01001974
Sculptor: Marco Antonio Nogueron
Year Issued: 2014
Finish: High Porcelain
Height (in): 22.84 / 58 cm
Width (in): 15.35 / 39 cm
Limited Edition 2000
Base included.

There is all the excitement of romantic music in this High Porcelain limited edition recreating the magic of open-air concerts. Floaty floral dresses and headdresses appear in this elaborate, exquisitely decorated work. The tone of this composition is set in the ornamentation, in the joyful red, deep blue and luminous white dresses of the ladies, with their embroidery and hand-painted lace, and as background music, there is lush vegetation surrounding them. Calm and inner peace come to us through the gestures and poses of the young people, rather than by holding or touching the cello, violin or lute.