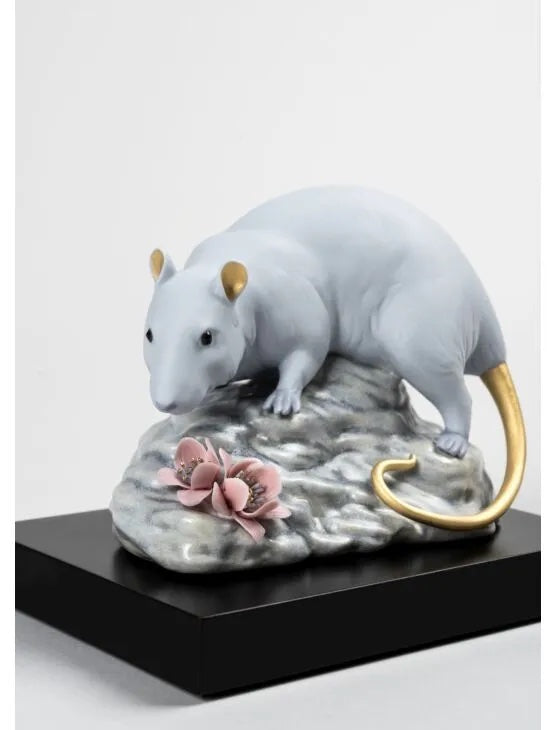 01009122
Sculptor: Alfredo Llorens
Year Issued: 2019
Finish: Matte & Gold Lustre
Height (in): 3.94 / 10 cm
Width (in): 5.51 / 14 cm
Limited Edition 1888
Base included.
This limited edition is made in matte porcelain with touches of glaze and decorated in blue with details of golden luster and two flowers handmade petal by petal. A piece particularly suitable for giving as a gift to people born under this sign of the zodiac and for collectors. Handcrafted in Spain.