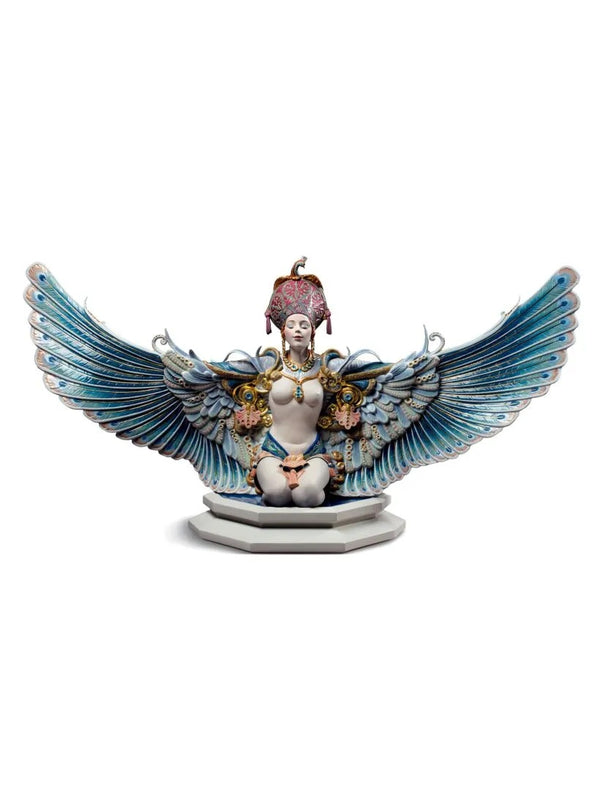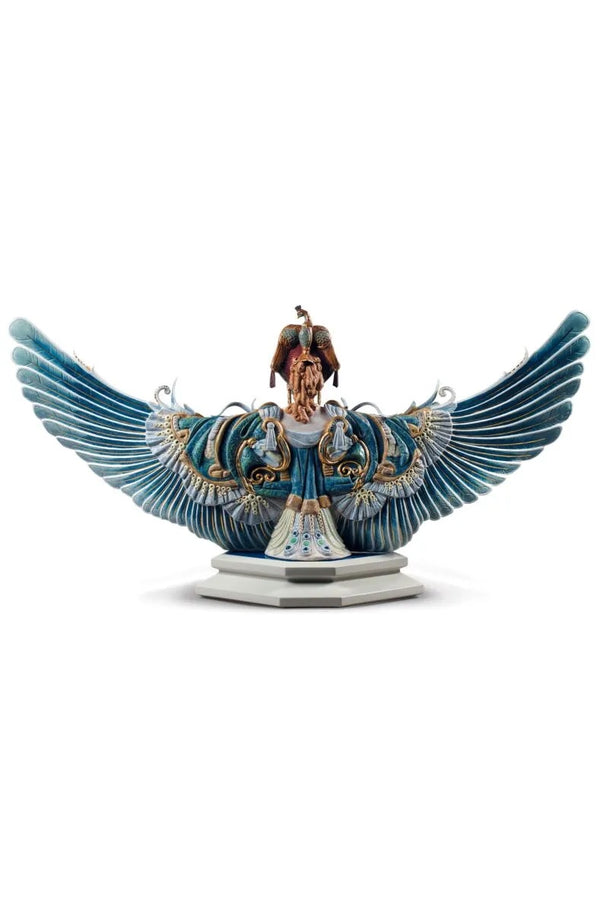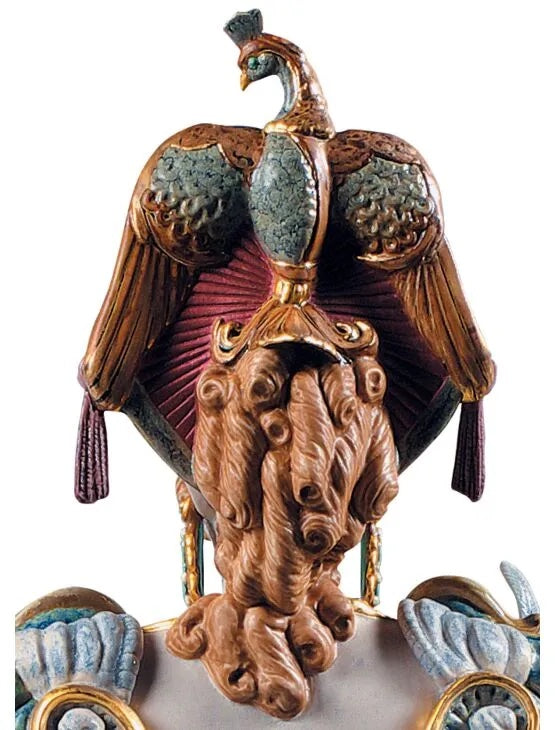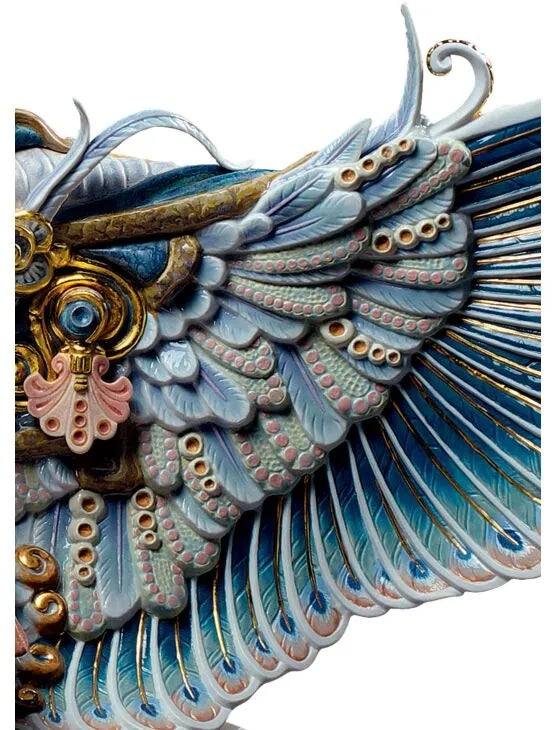 Winged fantasy Woman Limited Edition
01002005
Sculptor: Francisco Polope
Year Issued: 2018
Finish:
Gloss and metallic luster
Height (in): 21.00 / 53 cm
Width (in): 41.00 / 104 cm
Winged Fantasy is a porcelain sculpture inspired by Greek mythology. The rich jewels and clothing suggest the figure is a goddess. The wings springing from her open arms represent freedom and the movement of dance. The light skin tones are in striking contrast to the colourful clothing. There is an interesting matte finish with high-gloss touches throughout the sculpture, and a mother-of-pearl effect on the necklace. On the wings, glazes in several tones, some with a metallic finish, and gold lustre contribute to the solemnity inspired by the figure and evoke the plumage of a peacock. Three years in development, it took over 70 man-hours to paint, split among three people. The challenge of this creation was to maintain the balance and pose of the wings and ensure they did not shrink in firing. For contemporary settings, Winged Fantasy is a Limited Series, available only to 250 people worldwide, so its value should increase over time. It includes a High Porcelain certificate which certifies the authenticity of the piece. The ivory-coloured and blue base is an integral part of the piece. Made in Spain.